NU VB: Huskers 17th in Sand Volleyball Preseason Poll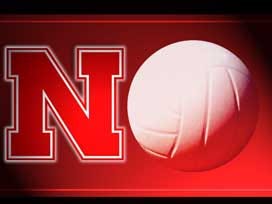 Posted By: Sports
Huskers 17th in Sand Volleyball Preseason Poll
DiG Magazine has released its 2015 Collegiate Sand Volleyball Preseason Poll, and Nebraska will start the sand season at No. 17.
Pepperdine claimed the top spot in the poll, with Florida State and USC filling out the top three.
The Huskers went through their first practices this week. Nebraska begins its third season of sand volleyball in Hawaii on March 20-21. The Huskers will compete at the Queen of the Beach Challenge along with Hawaii, USC, California, Hawaii Pacific and Chaminade. Nebraska will also play duals against Hawaii and California on March 22, both in Honolulu.
The Huskers finish the sand season with four days in Arizona from March 25-28. Nebraska will play duals against Arizona State and Grand Canyon and will also participate in the Wildcat Spring Challenge March 27-28, hosted by Arizona with Cal State Northridge, Arizona State and Boise State also among the participating teams.