NU VB: Limited Single-Match Tickets On Sale Wednesday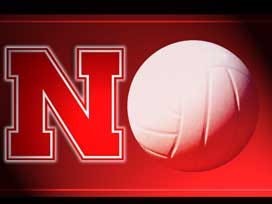 Posted By: Sports
sports@klkntv.com
Limited Single-Match Tickets On Sale Wednesday
Single-match tickets for Nebraska's 2015 home volleyball matches will go on sale to the public online only, beginning at 8 a.m. on Wednesday, Aug. 12.
There is a very limited number of seats available, but standing room only tickets near the top of the Bob Devaney Sports Center are also available. Fans must purchase tickets online at Huskers.com, and there will be a limit of four tickets per match and four matches per household. Accounts purchasing over the maximum will automatically be refunded the ticket price only. Standing room only tickets can be purchased as a season ticket for $150 or as a single-game ticket for $10.
Tickets are still available for the Red/White Scrimmage on Saturday, Aug. 22. Reserved tickets are $10 each and General Admission is $8 in the standing room area at the top of the arena. All ages require a ticket, regardless of age.