NU Volleyball Opens Camp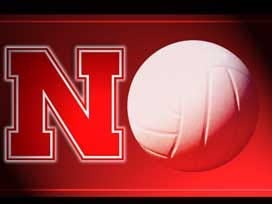 The Nebraska volleyball team opened fall camp for the 2010 season on Monday morning at the NU Coliseum and followed up with an afternoon practice as well.
Head Coach John Cook has a cupboard full of talent at his disposal entering the 2010 campaign, as Nebraska welcomes back six starters, including All-Americans Sydney Anderson, Brooke Delano and Tara Mueller. Along with Anderson and Mueller, fellow seniors Kayla Banwarth and Lindsey Licht will be relied upon to lead the Husker attack. Overall, the team returns 12 letterwinners from last season, allowing the team to be ahead of the curve.
"I've seen how driven this team has been since January, and when you combine an experienced team with the inner drive this group has, the potential is there for a special year," Cook said. "We have built a great foundation by having everyone here since January. It has allowed us to build our systems and get everyone on the same page. Our China trip also played a big role since we had a month together as a team and were able to get some younger players match experience."
The Huskers will hit the court hard again tomorrow with another two-a-day, before practicing only in the afternoon on Wednesday following 2010 Volleyball Media Day at the NU Coliseum. After an off day on Thursday, the squad will be back on the floor for two practices each on Friday and Saturday.
Nebraska will conclude fall camp with its annual Red/White Scrimmage on Saturday, Aug. 21 at the Coliseum. Scheduled to start at 7 p.m., tickets are still available and are priced at $10 (reserved) and $8 (general admission).
The Huskers will open the 2010 campaign with matches against Kentucky and Florida at the Runza/AVCA Showcase in Omaha at the Qwest Center on Aug. 28-29. Tickets for the Runza/AVCA Showcase are on sale at Ticketmaster.com and at Ticketmaster outlets across the state.
Following a road match at Creighton and a tournament at BYU, the Huskers will open the 2010 home slate on Thursday, Sept. 9 against Dayton at 7 p.m.