NU Volleyball signs three for 2013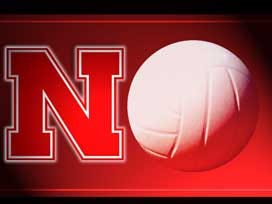 Posted By: Sports
Nebraska Announces Additions for 2013
Lincoln- Nebraska head volleyball coach John Cook announced Thursday morning the addition of three high school standouts to the Huskers' 2013 roster.
In addition to the in-state players slated to join the Huskers, the class includes Melanie Keil, Kira Larson and Justine Wong-Orantes.
"This group is really fitting for our program as we are graduating a large senior class with three Nebraska kids who have all had a major impact on our program," Cook said. "These guys are going to determine the future and the next chapter of Nebraska volleyball as we move to the Devaney Center. They will get to kick off the first season at the Devaney Center and create a new tradition there. They have a tremendous opportunity to write the next chapter of Nebraska volleyball."
Melanie Keil | 6-0, Middle Blocker (Berlin, Germany – VCO Berlin)
Melanie Keil will join the Huskers from Berlin, Germany where she competes for the club team VCO Berlin.
Keil has played for the U18 and U19 Germany National Team, competing in 70 national team games. She earned best player honors for the 6 Nations Tournament in Belgium, as her team went on to finish first in 2010, also finishing first in the 8 Nations Tournament Team in 2011. She competed at the European Championships in Ankara, Turkey, finishing fourth in 2011 and coming in fifth in 2012.
Keil has also been a part of the 2010 World High School Championship team. Her club team finished second in the German Championships in 2012 and 2009, while finishing third in 2010 and sixth in 2011.
"We first found out about Melanie when she sent video to most of the Big Ten schools," Cook said. "We then had a chance to see her and bring her in on a visit. She is a very experienced player as her high school team is made up of some of the best players in the country and competes in a professional league in Germany. She goes to a German sports school that has many other athletes that train and live there. Melanie also played in the Junior World Championships for Germany. Her parents attended Michigan State and her mother is originally from Michigan. She is somebody that has the experience and physical training to compete for a spot right away."
Kira Larson | 6-3, Middle Blocker (Fargo, North Dakota – Fargo North)
Kira Larson joins the Huskers from Fargo North High School in Fargo, North Dakota. She ranks as the No. 23 player in the country by PrepVolleyball.com and was selected as a Senior Ace. She also recently was named an Under Armour second-team All-American.
Larson posted 558 kills, 108 aces, 137 blocks and 394 digs as a senior leader on the Fargo North squad. As a junior, she recorded 554 kills, 123 blocks, 247 digs and 81 aces.
Larson was also tabbed as a first-team all-conference and all-state selection and has helped the Spartans to another solid season in 2012. In addition, she was selected for the 2012 U.S. Women's Junior A2 Volleyball program roster. She also earned honorable mention All-America honors in 2011 by PrepVolleyball.com.
A multi-sport athlete, Larson is also a state record holder and a three-time state champion in the high jump and was part of a state championship basketball team.
"Kira is typical Nebraska recruit; she is from the Midwest and is a multi-sport athlete," Cook said. "She has competed at a high level in track, won a state championship in basketball and volleyball and has earned many honors in the state of North Dakota. We love her passion and her energy, her competitiveness and athleticism are her greatest strengths. She does not have as much high level experience as the rest of the class, but her competitiveness and desire to be great will accelerate her at a very fast pace when she gets here. On a side note, her sister competed at Northwest Missouri State, her dad actually ran track for Jay Dirksen and her mom was also a track athlete and they are now both track coaches. She also used to babysit for Nebraska head basketball coach Tim Miles."
Justine Wong-Orantes | 5-6, Setter (Cypress, Calif. – Los Alamitos High School)
Justin Wong-Orantes will join the Huskers from Los Alamitos High School in Cypress, Calif. She has been a four-year starter at setter for her high school team, which is one of the top teams in the state of California.
She leaves Los Alamitos with more victories than any other player in program history, guiding the Griffins to a sectional championship last year and a 30-4 mark so far in 2012. She also helped her club team, Mizuno Long Beach, to the 2012 16-U Junior Olympics national championship.
In addition to her accomplishments with her high school team, Wong-Orantes is a standout beach player, having competed in the 2011 FIVB Beach Volleyball Swatch Youth World Championships in Croatia, finishing in a tie for ninth with her partner Sara Hughes.
"Justine was a late recruit for us, we discovered her at the Junior Olympics last July," Cook said. "We're recruiting her as a libero, but she has been a setter on her club team. She kind of flew under the radar until her team played her at libero for a game, which is when we saw her. She played in Junior World Beach Championships and was the youngest AAA beach player ever at 12 years old. She is just a really good volleyball player. We like the fact that she has been a setter and also has experience at the libero position; she can do some creative things. We really like her competitiveness and she is a gym rat, she is either playing volleyball at the beach or in the gym. We just think she was a great addition for us and that will really elevate our back row play and depth at the libero and defensive specialist position."