NU Volleyball Tickets Sell Out Fast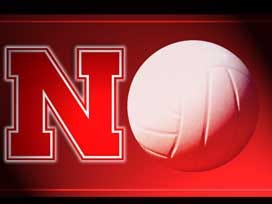 The Nebraska volleyball team's consecutive sellout streak of 149 matches at the NU Coliseum will continue to grow during the 2011 campaign. After single-match tickets went on sale Tuesday morning at 8 a.m., the Nebraska Athletic Ticket Office announced that tickets were sold out in less than 30 minutes.
With many of the home matches gone in a matter of minutes, some fans camped out at the ticket office starting on Sunday night. Seniors Brigette Root and Jordan Wilberger thanked the fans for their loyal support of the volleyball program by brining fans donuts at 7 a.m. on Tuesday morning.
The only regular season tickets remaining are for the Saturday, Sept. 17 match-up with Iowa State at the Bob Devaney Sports Center. Ticket prices at the Devaney Center range from $9 to $17, while student tickets are $6. The Nebraska vs. Iowa State match will be the only match of the season that students can buy tickets to prior to the day of the match and they will be $6. Tickets can be purchased at Huskers.com or over the phone at 1-800-8BIGRED and in person at the Nebraska Athletic Ticket Office from 8 a.m. to 5 p.m. There will be no limit on the number of tickets purchased for the match at the Devaney Center.
Tickets are also still available for the Huskers' annual Red/White Scrimmage, scheduled for Saturday, Aug. 20 at the Coliseum. Scheduled to start at 7 p.m., tickets are priced at $10 (reserved) and $8 (general admission).
The Huskers will be on the road for the first two weekends of the 2011 season when they play at Albuquerque, N.M. and Fort Collins, Colo. Nebraska will then return home to host its annual Ameritas Players Challenge, with Creighton, Weber State and St. Mary's making the trip to Lincoln. The Huskers are set to host their 150th consecutive sellout on Thursday, Sept. 8 when the Bluejays visit the Coliseum for the Ameritas Players Challenge.
Following the final non-conference match of the season with the Cyclones, the Huskers will play their first Big Ten Conference match when they host four-time defending champion Penn State at the Coliseum on Wednesday, Sept. 21 at 7 p.m.