NU WBB signs three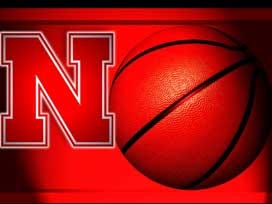 Posted By: Sports
Nebraska women's basketball coach Connie Yori announced the signing of three talented prep stars to National Letters of Intent on Wednesday, Nov. 14, to join the Huskers for the 2013-14 season.
Allie Havers, Hannah Tvrdy and Esther Ramacieri will join the Huskers in 2013-14 hoping to continue Nebraska's tradition of postseason play. Havers, a 6-5 senior forward from Mattawan High School in Michigan, will bring outstanding height, length and athleticism to the Huskers. Tvrdy, one of the winningest players in Nebraska High School history from prep power Seward, adds another player with a point guard's mentality to the Husker backcourt. Ramacieri adds international flavor to the Husker class, as the fourth Canadian to sign with Nebraska in 11 seasons under Yori.
"We're excited about the addition of Hannah, Allie, and Esther to our Husker family," Yori said. "They all are hardworking kids who fit in our system both on and off the court."
Allie Havers
6-5, Forward, Paw Paw, Mich. (Mattawan)
Ranked as the No. 76 overall player in the nation, Allie Havers earned first-team Michigan Class A honors from the Associated Press and Detroit Free Press in 2012. A first-team All-South Michigan Athletic Conference selection each of her first three seasons at Mattawan High School for Coach Troy Wright, the 6-5 Havers was also the Kalamazoo Area Player of the Year in 2012.
As a junior at Mattawan, Havers averaged 17.9 points, 11.8 rebounds, 5.3 blocks, 1.6 steals and 1.3 assists for the 16-7 Wildcats. She shot 50 percent from the field, including 31 percent from three-point range, while knocking down 77 percent of her free throws.
An excellent all-around athlete who has shown guard skills on the court to go along with her 6-5 frame, Havers competed for the Michigan Crossover club team coached by Emez Oliver. Havers was also a four-year letterwinner as a middle blocker/hitter on the Mattawan volleyball team. She also earned three letters as a pitcher and shortstop for the softball team.
"We like versatile and athletic players in our program and Allie Havers fits that mold perfectly," Nebraska Coach Connie Yori said. "She can do multiple things for our basketball team with her ability to run the floor, score in the paint or face up away from the basket. She will be one of the more athletic players on our roster. Her upside is tremendous, and with our strength and conditioning program and the opportunity to focus on just one sport, we think she will thrive at Nebraska. Her future is very bright here."
Havers said she chose Nebraska over Michigan, Illinois, Indiana, Green Bay and Iowa State.
"I really like the facilities, but what I really got attached to was the people," Havers said. "All of the girls are hilarious and really nice. I also loved the coaches. They were great. So it was really the people for me."
The daughter of Mike and Jullie Havers, Allie was born Nov. 16, 1994. She has two sisters, Caralee and Reilly, and a brother, Ty. Hallie plans to major in broadcasting at Nebraska.
Hannah Tvrdy
5-9, Guard, Seward, Neb. (Seward)
A four-year starting guard for Nebraska prep power Seward High School, Hannah Tvrdy committed to Nebraska before her junior season for the Bluejays in 2011-12. Hannah's father, Tom, is the head coach at Seward, while her mother, Shelly (Block) was a letterwinner for the Huskers (1984-87). Shelly and Hannah will be the first mother-daughter combination in the history of Nebraska women's basketball.
As a junior in 2011-12, Tvrdy was named the honorary captain of the Class B first-team all-state squad after leading Seward to its fourth consecutive Nebraska Class B state championship with its third straight unbeaten season. The second-team Lincoln Journal Star Super-Stater averaged 15.6 points and 5.0 rebounds per game as a junior. Tvrdy earned second-team Class B all-state honors as a sophomore after averaging 12.7 points and 5.5 rebounds per game in 2010-11. She earned honorable-mention Class B all-state accolades as a freshman starter in 2009-10. She has helped the Bluejays extend their winning streak to 101 consecutive games entering her senior season in search of the school's fifth straight Class B state title. She played her first two seasons alongside current Husker sophomore forward Emily Cady at Seward.
Tvrdy, who was rated by ESPN as the No. 28 point guard in the nation in the class of 2013, was a teammate of Cady's and current Husker guard Sadie Murren on the Cornhusker Shooting Stars club team coached by Dan Lesoing. Hannah's father Tom was also an assistant coach for the Shooting Stars.
An outstanding all-around athlete, Tvrdy expects to earn her fourth letter in track and field in 2012-13, in addition to her four basketball letters. She also lettered once in cross country. On the track, she has competed in the 400 and 800 meters, while also running legs on three relays for the Bluejays, including the anchor leg of the 2011 Class B state champion 4×800 relay that set the Class B state and meet record (9:29.02). Tvrdy and Seward defended their title in the 3,200-meter relay in 2012, winning the all-class gold along the way.
"Hannah is an unselfish guard with size. She can rebound and shoot and she has that 'Nebraska' blue-collar work ethic and toughness that we like," Nebraska Coach Connie Yori said. "She has been well-coached and is accustomed to competing for and winning championships. She is former teammates with some of our current Huskers, and that will help ease her transition to the Division I level."
Tvrdy said she chose Nebraska because it felt like home.
"When I visited I instantly fell in love with the program," Tvrdy said. "The coaches are wonderful, and I know they will push me every day to become a better player. When I met the team I knew I could fit in and have a great time playing with them. It just felt right, and I knew it was my future home."
The daughter of Tom and Shelly Tvrdy, Hannah was born Sept. 26, 1994, in Gothenburg, Neb. She has an older brother, Titus, and a younger brother, Carson. Hannah has not decided on a major at Nebraska, but she has been an honor roll student all four years at Seward and a member of the National Honor Society in both 2011-12 and 2012-13.
Esther Ramacieri
5-8, Guard, Repentigny, Canada (Felix Leclerc/Dawson College)
Esther Ramacieri was the final commit to the Huskers' three-player recruiting class, choosing Nebraska in September after her official visit. Ramacieri is entering her second season of CEGEP at Dawson College. She will have four years of eligibility at Nebraska. Ramacieri helped Dawson to a first-place finish at Quebec's Provincial Championships in 2011-12 and a silver medal finish at the CCAA National Championships. She averaged 7.4 points and 3.2 rebounds per game, while helping Dawson to an 18-2 record.
Ramacieri was chosen as Felix Leclerc High School's athlete of the year four times. She was also selected as the most valuable player of her Dawson Community Blues club team in both 2009 and 2010. In 2010-11, Ramacieri started all 26 games for the Blues and averaged 16.0 points, 3.0 rebounds, 2.3 assists and 2.2 steals per game for Coach Terri Neill. Ramacieri played on bronze medal-winning teams for Quebec at the 2011 Canadian U-17 Championships and the 2008 Canadian U-15 Championships. She also helped her Lanaudiere club team to a silver medal at the 2007 Quebec Games. She served as the official flag bearer for Lanaudiere at the 2010 Quebec Games in Gatineau.
"On offense we like to play fast and Esther is an up-tempo type of guard," Nebraska Coach Connie Yori said. "Esther is a good on-ball defender and excels at pushing the ball in transition, which makes her a great fit for our system. She is athletic, competitive, an excellent ball-handler, and a hard worker. She can score off the dribble or shoot the three. She will help provide immediate depth in our backcourt."
Ramacieri will become the fourth Canadian to compete for the Huskers in women's basketball, following 2012 Canadian Olympian Chelsea Aubry (2004-07), Kaitlyn Burke (2008-12) and Harleen Sidhu (2009-12). Ramacieri said joining the Huskers was a dream come true.
"I chose Nebraska because it was the best fit for me, as far as the school, academics, coaches and players," Ramacieri said. "Once I came on the visit, I knew there was no other place that could compare to Nebraska. It felt like I was a part of a family. I've wanted to play basketball in the states ever since I was six years old, so finding a perfect fit for me was a dream come true. Nebraska was the only place that felt like home."
The daughter of Giuseppe Ramacieri and Marie-Herta Celestin Ramacieri, Esther was born April 3, 1994 in Montreal, Quebec, Canada. Esther is the youngest of four children, with sisters Cynthia (34) and Julia (31) along with one brother, Pascal (28).