NU Women to play Maryland in Big Ten-ACC Challenge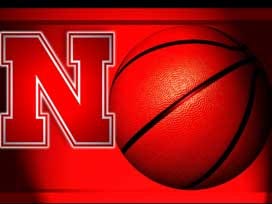 Posted By: Sports
The Nebraska women's basketball team could face its highest ranked home non-conference foe in school history, when the Huskers take on Maryland in the Big Ten/ACC Challenge at the Bob Devaney Sports Center on Nov. 28.
Nebraska's matchup with the Terrapins, who return the nucleus of a team that advanced to the 2012 NCAA Elite Eight, was announced by the Big Ten office on Tuesday, May 22, and will be one of 12 games pitting Big Ten teams against ACC foes on Nov. 28-29.
Fans who want to guarantee themselves a ticket to the Huskers' game with the Terps right now can place a deposit on 2012-13 season tickets at Huskers.com. Single-game tickets for Husker women's basketball will be available at a later date.
The Terrapins, who closed the year at No. 5 in the final AP regular-season rankings, won the ACC Tournament title and played host to the first and second rounds of the 2012 NCAA Tournament as a No. 2 seed. The Terps defeated Navy and Louisville at the Comcast Center, before knocking off 2011 NCAA champion Texas A&M in the NCAA Sweet 16. Maryland's season ended with a loss to 2012 NCAA runner-up Notre Dame in the NCAA Elite Eight.
Nebraska's game with Maryland will be just the second between the two schools in history. The last meeting was a big one, as the two teams went head-to-head in the second round of the 2008 NCAA Tournament at the Comcast Center in College Park, Md. Top-seeded Maryland escaped that game with a 76-64 win.
Maryland has advanced to 20 NCAA tournaments in history, including eight in the past 10 seasons under Coach Brenda Frese, who has led the Terps to four NCAA Sweet 16's and three NCAA Elite Eights, including the 2006 NCAA title.
Maryland, which has earned preseason top-five mention in at least one early poll, will be led by junior All-America forward Alyssa Thomas, who averaged 17.2 points, 8.0 rebounds and 3.2 assists last year. Junior point guard Laurin Mincy added 13.1 points per game last season, while senior forward Tianna Hawkins added 12 points per game and led the nation with her 62.8 field goal percentage.
"We know that Maryland will be one of the top teams in the ACC and the country next season," Nebraska Coach Connie Yori said. "It will be a huge test for our young team, so we're hoping Husker fans will come out and support us in a big way for that game, and all of our home games next season."
The highest ranked non-conference foe the Huskers have ever faced at the Devaney Center came with No. 5 LSU's appearance in Lincoln on Dec. 20, 2009. Then-No. 20 Nebraska defeated the Tigers, 77-63.
The Huskers, who return four starters and 10 of their top 12 players from a team that went 24-9 and earned a trip to the 2012 NCAA Tournament, will face a Maryland squad that finished with a 31-5 overall record that included a 12-4 ACC regular-season mark.
Nebraska, which finished in a tie for 17th in the final AP rankings at the end of the regular season, closed with a 10-6 conference mark in its inaugural season in the Big Ten, before advancing to the Big Ten Tournament title game.
The Huskers return National Player-of-the-Year candidates Jordan Hooper and Lindsey Moore as leaders in 2012. Hooper, who earned honorable-mention All-America honors, was a first-team All-Big Ten selection as a sophomore forward after averaging 18.9 points and a Big Ten-best 9.3 rebounds per game. The 6-2 junior-to-be from Alliance, Neb., was named to both the Wade Watch list and the Naismith Trophy Midseason 32.
Moore, a second-team All-Big Ten choice in 2012, joined Hooper as a Naismith Trophy candidate, while also being named a finalist for the Nancy Lieberman Award which is presented to the nation's top point guard. The 5-9 senior-to-be from Covington, Wash., averaged 15.1 points and 5.1 assists per game as a junior in 2011-12.
Hooper and Moore will be joined by returning starters Emily Cady and Hailie Sample. Cady, a 6-2 forward from Seward, Neb., earned a spot on the Big Ten All-Freshman Team by averaging 9.9 points and 6.5 rebounds as a rookie forward. Sample, a 6-1 forward from Flower Mound, Texas, joined Cady, Hooper and Moore in NU's starting five for all 34 games as a freshman last year. Sample and Cady became the first two Husker freshmen in history to start every game together in the NU lineup.
Nebraska's game with Maryland will be one of eight games in the Big Ten/ACC Challenge to be played on Wednesday, Nov. 28. In other matchups, Ohio State will travel to North Carolina, while Iowa travels to Florida State. The Seminoles will be another ACC foe eventually making their way to the Bob Devaney Sports Center in 2012-13, as the Huskers are scheduled to battle FSU on Saturday, Dec. 8.
Nebraska's two home games against ACC foes in a 10-day stretch will mark the first time in school history that the Huskers have played two ACC opponents at the Bob Devaney Sports Center in the same season in school history. In fact, it will match the previous total number of home games against ACC teams in NU history.
The Huskers' last meeting with an ACC opponent at the Devaney Center came with a 99-85 victory over 2011 ACC champion Miami in Lincoln on Nov. 17, 2010. NU's only other home game against an ACC foe came with a 99-84 loss to Clemson on Nov. 24, 1984.
Wisconsin will travel to Virginia Tech, while Northwestern will journey to Boston College. Duke will play at Michigan, while Georgia Tech will travel to Purdue, and Clemson will head to Indiana for other challenge games on Nov. 28.
The Big Ten/ACC Challenge will conclude on Thursday, Nov. 29, with Penn State traveling to Miami, while Michigan State journeys to NC State. Minnesota will play host to Virginia in Minneapolis, while Illinois will welcome Wake Forest to Champaign.
Last season, Nebraska dropped its Big Ten/ACC Challenge game with a 73-57 loss at eventual NCAA Sweet 16 qualifier and ACC Tournament runner-up Georgia Tech on Nov. 30 at the Arena at Gwinnett Center in Georgia. The loss to the Ramblin' Wreck followed the Huskers' 66-63 win at Florida State on Nov. 27.
A year ago, the Big Ten battled the ACC to a 6-6 draw in the 12-game Challlenge, while the Big Ten produced a 9-7 overall record on the year against ACC teams, including the Huskers' win over FSU.
Last season, the Big Ten had a conference-record seven teams selected to the 64-team NCAA Tournament field, including Nebraska. Four ACC teams advanced the 2012 NCAA Tournament, and all four earned top-four seeds in the tournament, including No. 2 seeds Maryland and Duke, No. 3 seed Miami and No. 4 seed Georgia Tech.
Game times and television information for all the contests in the Big Ten/ACC Challenge will be announced at a later date.
Nebraska will announce other non-conference games later this summer, and the regular-season Big Ten schedule is expected to be announced in early September.
2012 Big Ten/ACC Challenge Schedule
Wednesday, Nov. 28
Maryland at Nebraska
Georgia Tech at Purdue
Duke at Michigan
Clemson at Indiana
Ohio State at North Carolina
Iowa at Florida State
Wisconsin at Virginia Tech
Northwestern at Boston College
Thursday, Nov. 29
Virginia at Minnesota
Wake Forest at Illinois
Penn State at Miami
Michigan State at NC State