NU Women's Basketball team headed to Europe in August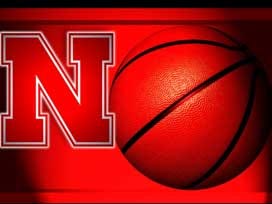 The Nebraska women's basketball team plans to get a jump on preparations for the 2011-12 season by traveling to Europe for a summer tour in August.
The Huskers will travel to Sweden, Norway and Denmark, Aug. 5-15, and expect to play four games against top European competition.
"We're really excited to have a chance to travel abroad with our team this summer," Nebraska Coach Connie Yori said. "The challenges of traveling and playing international teams with some different styles will provide our players with some great experience on the court. We also hope the trip serves as a team-building opportunity, while giving our players some chances to have some new cultural experiences."
Nebraska will also take advantage of 10 practice days to prepare for the trip.
"We are going to be a young team as we head into our first season in the Big Ten Conference, so the extra practice days in the summer could be really important for the incoming freshmen and second-year players in our program," Yori said. "Not only are they extra practices, but they are practices with an immediate purpose because of the games against international competition."
The Huskers, who have not made a foreign journey as a women's basketball team since August of 1999, will begin their European stay in Stockholm, Sweden, on Saturday, Aug. 6.
NU will play its first European opponent in Stockholm on Sunday, Aug. 7. While in Stockholm, the Huskers are also planning to visit the Royal Palace and Parliament, along with museums and art galleries.
Nebraska's journey in Europe will move from Stockholm to Oslo, Norway, on Tuesday, Aug. 9. On Wednesday, Aug. 10, the Huskers will play their second game of the trip against Ullern BBC. While in Oslo, NU plans to visit another Royal Palace, along with Domkirke Cathedral.
The Huskers will leave Oslo on Aug. 11 and arrive in Copenhagen, Denmark on Friday, Aug. 12. After seeing some of Copenhagen's historic landmarks such as Tivoli (one of the world's oldest amusement parks), the Little Mermaid and Nyhavn, on Friday, the Huskers will play their third game of the trip against Horsholm on Saturday, Aug. 13.
Nebraska's competition concludes by battling the Danish National Team on Sunday, Aug. 14. The Huskers return to Nebraska on Monday, Aug. 15.
The fall semester will begin at the University of Nebraska on Monday, Aug. 22.