NU Wrestling falls short at Ohio State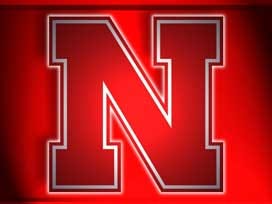 Posted By: Sports
sports@klkntv.com
Story Courtesy: Nebraska Athletics
Columbus, Ohio – No. 7 Nebraska (9-3, 3-3 Big Ten) finished its weekend road trip with a 21-17 loss to defending NCAA champion and 11th-ranked Ohio State at St. John Arena on Sunday afternoon.
Trailing 11-0 after three bouts, No. 5 Jake Sueflohn (149) picked up a win for the Huskers with his 21-5 technical fall over Sal Marandino. At 165 pounds, No. 14 Austin Wilson won by forfeit to cut the score to 14-11.
Nebraska also collected victories at 184 and 197 pounds. No. 5 TJ Dudley (184) defeated 12th-ranked Kenny Courts, 7-1, before No. 16 Aaron Studebaker (197) downed Josh Fox, 4-0. Those two wins tied the dual score 17-17 heading to the final match of the day. At heavyweight, No. 17 Collin Jensen fell to No. 2 Kyle Snyder, 20-9.
All six of Nebraska's losses came against ranked Buckeyes, including the first three matches. No. 9 Tim Lambert (125) fell to top-ranked Nathan Tomasello, 16-5, to open the dual. No. 12 Eric Montoya (133) dropped a 9-4 decision to eighth-ranked Johnni DiJulius before No. 20 Anthony Abidin (141) lost to No. 6 Micah Jordan by major decision.
At 157 pounds, No. 17 Tyler Berger battled No. 12 Jake Ryan to extra time, but ultimately fell in tiebreaker-1, 6-4. No. 14 Micah Barnes (174) lost a narrow decision to No. 17 Myles Martin, 7-4, two bouts later.
The Huskers return home to host Iowa on Sunday, Jan. 24 at the Devaney Center at 2 p.m. (CT). The dual will be streamed on BTN Plus (subscription required).
#11 Ohio State 21, #7 Nebraska 17
Sunday, Jan. 17, 2016
St. John Arena (Columbus, Ohio)
Results
125: #1 Nathan Tomasello (OSU) major dec. #9 Tim Lambert (NEB), 16-5 (OSU 4, NEB 0)
133: #8 Johnni DiJulius (OSU) dec. #12 Eric Montoya (NEB), 9-4 (OSU 7, NEB 0)
141: #6 Micah Jordan (OSU) major dec. #20 Anthony Abidin (NEB), 13-4 (OSU 11, NEB 0)
149: #5 Jake Sueflohn (NEB) tech. fall Sal Marandino (OSU), 21-5 (OSU 11, NEB 5)
157: #12 Jake Ryan (OSU) tiebreaker-1 #17 Tyler Berger (NEB), 6-4 (OSU 14, NEB 5)
165: #14 Austin Wilson (NEB) forfeit (OSU 14, NEB 11)
174: #17 Myles Martin (OSU) dec. #14 Micah Barnes (NEB), 7-4 (OSU 17, NEB 11)
184: #5 TJ Dudley (NEB) dec. #12 Kenny Courts (OSU), 7-1 (OSU 17, NEB 14)
197: #16 Aaron Studebaker (NEB) dec. Josh Fox (OSU), 4-0 (NEB 17, OSU 17)
HWT: #2 Kyle Snyder (OSU) major dec. #17 Collin Jensen (NEB), 20-9 (OSU 21, NEB 17)