NU Wrestling Signs SIx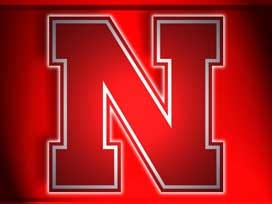 Posted By: Sports
Head Coach Mark Manning and the Husker wrestling program have announced the signings of six high school seniors who plan to enroll and compete at Nebraska beginning with the 2012-13 season.
All six members of the class have captured a state championship during their high school careers, while two of the wrestlers are three-time state title winners. This signing class joins five other wrestlers who signed a letter of intent with the Huskers in the fall. Below are the individual bios for each of the wrestlers.
2012 Nebraska Wrestling Signees (bold weights indicate projected college division)
Collin Jensen, HWT, Mobridge, S.D. (Mobridge-Pollock)
Collin Jensen will join the Husker program after a stellar career at Mobridge-Pollock High School in South Dakota. Jensen finished his high school career as the South Dakota State B 220-pound state champion as a senior after going a perfect 45-0. During his junior campaign, Jensen finished in third place at the state meet at 215 pounds with a record of 39-3, which helped him reach his career record of 168-62. The three-time state qualifier holds the school single-season and career record for two-point nearfalls and also holds claim to the record for most pins in a season as a senior. Jensen was a second-place finisher at the 2012 InterMat JJ Classic and is projected as a heavyweight for NU.
Skylar Wood, 125/133, Platte County, Mo. (Platte County)
Skylar Wood will bring a championship pedigree to the Husker program having won three Missouri state championships during his time at Platte County. Wood won the Class 4 state championship at 103 pounds as freshman and followed that with a title at the 119-pound weight class as a sophomore in 2010. As junior, Wood tallied a 26-2 record en route to his third state title, this time claiming the Class 3 125-pound crown. As a senior, Wood was having another promising season (20-3) before suffering an ankle injury which sidelined him for the year. Wood was a high school All-American after a fourth-place finish at the 2009 ASICS/Vaughan Junior National Championships at the 105-pound Greco-Roman bracket and also finished in fifth at the Super 32 Challenge in the same season.
TJ Dudley, 184, Imro, S.C. (Irmo)
One of the most sought-after recruits in the country, Dudley will join the Nebraska wrestling program having won multiple championships at the state and national level. The Irmo, S.C., native was the No. 2 195-pound high school wrestler in the country and the No. 17 ranked wrestler overall, according to InterMat. A 2012 InterMat High School All-American, Dudley won the Senior NHSCA National Championships at 195 pounds after capturing his third South Carolina 4A state championship during his senior season. As a senior, Dudley went 63-0 and accumulated 50 pins to become the 4A Senior Wrestler of the Year in the state. Dudley also captured the NHSCA Junior National Championship at 189 pounds in 2011 and was the Super 32 Champion in the same year. At the NHSCA Nationals during his freshman and sophomore seasons, Dudley recorded third and fourth place finishes, respectively. Dudley finished his high school career with a 191-17 career record and 138 pins.
Jed Fenske, 157, Sargent, Neb. (Sargent)
Jed Fenske joins the Husker program after a standout career at Sargent High School, where he was a four-time state medalist and two-time Nebraska Class C state champion. Fenske finished his senior season with a 42-0 record and the 152-pound title, after capturing the 145-pound title as a junior. Fenske is a multi-sport athlete for Sargent, staring on the football team where he lead his squad to a Class D-2 state championship and rushing for over 2,000 yards and 43 touchdowns. Fenske is also a standout on the track team, where he holds the Class D state track and field pole vault record with a 14'-10.5″ jump this spring. Fenske was a member of the 2012 Nebraska Chiropractic Physicians Association (NCAP) Academic All-State team.

Joe Zimmer, 184, Rogersville, Mo. (Rogersville)
Joe Zimmer won his final 97 duals as a high school wrestler to help him capture two consecutive Class 2 Missouri state championships at 195 and 189 pounds as a junior and senior, respectively. During his state championship run in 2012, Zimmer didn't allow an offensive point at the state tournament while recording three pins and a technical fall. A four-time state qualifier, Zimmer took home fourth place at the state tournament as a sophomore. The Rogersville. Mo., native ended his career with a 182-15 overall record after back-back undefeated seasons in his last two years. Zimmer was also a standout on the football field where he was named the Missouri Class 3 Defensive Player of the Year and led the school to their first state championship. Zimmer is ranked No. 4 in his class and holds a 3.98 GPA.
Shaun'qae McMurtry, 165/174, Lockport, Ill. (Lockport Township)
A three-time state qualifier out of Lockport Township High School in Illinois, McMurtry is one of two Nebraska recruits ranked among the top 100 high schools seniors in the country, checking in at No. 96 overall according to InterMat. McMurtry is the No. 13 rated 160-pound wrestler in the country by InterMat and the No. 6 ranked 160 pounder according to WIN Magazine. A 2012 InterMat All-American, McMurtry was the Illinois Class 3A 160-pound state champion after a 45-1 season as a senior. During his junior year, the talented wrestler was runner-up at the 152-pound weight class, going 33-8. McMurtry won the Cheesehead tournament in January of 2012, defeating fellow nationally ranked wrestler Brandon Kingsley in the finals, 12-6.