Number of children affected by Autism grows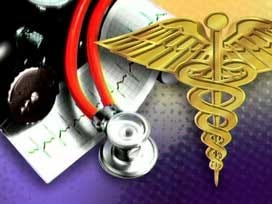 By: Megan Palera
mpalera@klkntv.com
New numbers from the Centers for Disease Control show that more than a million American children are affected by Autism. One Lincoln mother says we need to find out why, and fast.
Sometimes eight-year-old Jake Martinez needs a little help catching the ball. He suffers from Autism and can't verbally communicate with his family. "He stopped making eye contact and he stopped playing with other kids and he lost the words that he had at that age," said Jake's mom, Cathy Martinez.
It was six years ago when the Martinez family learned of their son's disorder. Back then, the Centers for Disease Control said one in 110 children were diagnosed with Autism.
Now, it's one out of every 88 children. "The prevalence rates just continue to increase and it's going to affect more and more children if we don't figure out what's going on with this disease, what's causing this explosion," said Martinez.
No one knows what causes Autism. Some doctors say we're seeing more cases because of more awareness and better screenings. But this mother of four believes it has to be environmental, she just doesn't know what.
Until we do, Martinez, who is also the President of "Autism Family Network," says all parents need more to understand more about the disease. "If people understand the disease, the disorder, their more apt to be supportive and compassionate to our children and our families."
She says to watch for early warning signs because early and intensive intervention is key. It's helping Jake to not just dream, but to rise. Just because Jake doesn't speak, doesn't mean he can't communicate. Thanks to technology he uses what's called a "dynabox." He types the words and the machine speaks for him.