Nurse Practitioner Bill Passes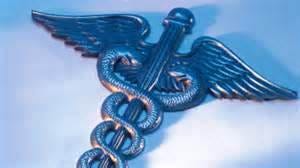 posted by: Laurann Robinson
State lawmakers unanimously approved a bill giving nurse practitioners more independence. Currently, nurse practitioners need a written agreement to consult with a doctor before they can treat patients.
Senator Sue Crawford of Bellevue introduced the bill that would do away with what is called the integrated practice agreement. "The bill removes the integrated practice agreement that was required for nurse practitioners to practice. So in our state, before this bill passed, nurse practitioners, in addition to being certified and licensed, had to also get an agreement with a physician. And they had to have all three of those things to practice" she said.
Now, with the passing of this bill, nurse practitioners will be allowed to diagnose and treat patients without the consent of a physician, but will still be able to refer patients to specialists whenever needed. However, not everyone is in favor of this bill.
Doctor Leslie Spry with the Nebraska Medical Sssociation says this bill will brake a team–style healthcare system. "Team care is the way of the future, the way it's done. And this just completely removes that from team care to it's 'my care', individual care. It's another new silo that is going to be very expensive to maintain. It's done with much less clinical experience than the rest of us might have, and it's done outside the system."
Last year, this same bill was passed by Nebraska senators, but was stuck down by then-governor Dave Heineman.
I asked Senator Crawford if she thinks Governor Ricketts will follow that same path. She said, "No. Governor Ricketts during the campaign spoke in support of this change and has spoken in support of the nurse practitioner bill. So I'm confident he will sign it."
Supporters of the bill say getting rid of the integrated practice agreement will make it easier to recruit well–trained nurses and keep them in the state. Although some doctors still have concerns about patient safety within this new system.