NU's Lottman Becomes All-American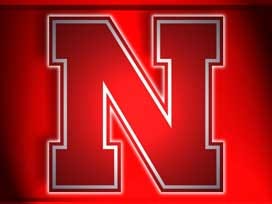 Posted By: Sports
Story Courtesy: Nebraska Athletics
Norman, Okla.—The Nebraska men's gymnastics team's Ethan Lottman closed out his 2015 season during the NCAA Championships event finals at the Lloyd Noble Center, where he earned his first-ever NCAA All-America honors on pommel horse.
The first half of the event finals saw competition from floor, pommel horse and rings. Lottman was the fifth man up on pommel horse, closing out the first flight of competitors on the event. The Omaha, Neb., native powered through his set with elegance and ease, finding his balance to garner a 14.45. His performance was good enough for the fifth place spot overall, securing his spot as NU's sole 2015 All-American.
Lottman is the first Nebraska gymnast to capture All-America accolades on an individual event since Grant Perdue (vault and floor) and Sam Chamberlain (parallel bars) in 2013.
Penn State's Thad Lawson took home the floor championship title with a big 15.725. Oklahoma's Michael Squires grabbed his second consecutive rings title, earning a 16.40. In the second half of the meet, Stanford's Sean Senters took the vault crown with a 15.475, as teammate Brian Knott took gold on parallel bars with a 15.20. Illinois' C.J. Maestas took home the high bar title with a 15.125.
NCAA Pommel Horse Results:
Michael Reid (Oklahoma)- 15.50

Nolan Novak (Michigan)- 14.775

Akash Modi (Stanford)- 14.750

Allan Bower (Oklahoma)- 14.475

Ethan Lottman (Nebraska)- 14.450

Logan Bradley (Illinois)- 13.950

Ellis Mannon (Minnesota)- 13.825

Brian Knott (Stanford)- 13.675

Adrian de los Angeles (Michigan)- 13.425

Alec Robin (Oklahoma)- 12.775