NWU Closes Snyder Classic with 69-61 Win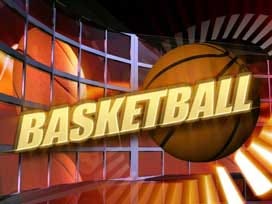 Posted by: Sports
Nebraska Wesleyan closed out the 24th Annual Snyder Men's Basketball Classic with a 69-61 victory over Austin College on Saturday night (Nov. 24) to finish 2-0 for the weekend and improve to 4-1 overall on the season.
The Prairie Wolves built up a nine-point halftime lead then held on for the eight point victory as the Kangaroos outscored NWU by one point in the second half.
Nebraska Wesleyan junior guard Eric Jackson was named the Classic MVP as the led thePrairie Wolves for the second straight night with 16 points on Saturday. Jackson hit eight 3-pointers in the two victories.
Junior center Tim Schweitzer posted his second straight double figure scoring game as he also was named to the All-Classic team. Schweitzer finished with 11 points on Saturday.
Two other Nebraska Wesleyan players scored in double figures on Saturday as Jonah Bradley scored 12 points on 3-6 shooting from 3-point range, while Sass Karemae came off the bench for 10 points. Point guard Byron Thompson handed out six assists and also led the team with eight rebounds.
Antoine Thompson scored 17 points to pace Austin as he was the representative on the All-Classic team. Ransom Okpala scored 15 and Jordan Hancock added 11 for the Roos who shot 44.7 percent from the field and were 4-6 from 3-point range.
Joining Jackson, Schweitzer and Thompson on the All-Classic team were Austin Hennings from Simpson College along with Alan Abona and Chris Klimek from WashingtonUniversity.