NWU football picked 7th in preseason IIAC poll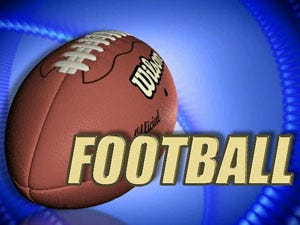 Posted By: Sports
sports@klkntv.com
Courtesy: NWU Media Relations
Lincoln, Neb. – The Nebraska Wesleyan University football team was picked to finish 7th in the 2015 preseason IIAC Coaches' poll that was released on Thursday (Aug. 25).
The Prairie Wolves received 24 total points for seventh place. 2015 Iowa Conference champion University of Dubuque received 58 points and five first place votes to earn the top spot in the IIAC Coaches Poll, while Wartburg College also had 58 points but only two first place votes to come in second. Central College had the final two first place votes and 55 total points to sit in third.
Head coach Brian Keller returned 15 starters from the 2015 team that finished 4-6 overall and 3-6 in their final year of Great Plains Athletic Conference action. This will be the first year that NWU is competing in the Iowa Intercollegiate Athletic Conference as a full member of NCAA Division III.
The Prairie Wolves will host McPherson College, an NAIA institution from Kansas, for the home opener on Sept. 3 at Abel Stadium with kickoff set for 3 pm.
NWU will get their first taste of the new Iowa Conference competition on Sept. 17 when they host Wartburg College, winners of two out of the last three IIAC championships. The winner of the IIAC receives an automatic bid to the NCAA III National Playoffs.
IIAC Preseason Coaches Poll
Team, Pts (1st place votes)
1. Dubuque, 58 (5)
2. Wartburg, 58 (2)
3. Central, 55 (2)
4. Coe, 36
5. Loras, 33
6. Simpson, 32
7. Nebraska Wesleyan, 24
8. Luther, 16
9. Buena Vista, 12