NWU Golf Earns Bid to NCAA III National Championships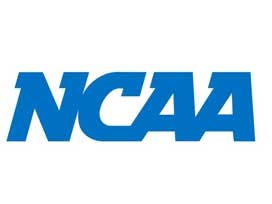 Nebraska Wesleyan University was one of 40 teams to earn a spot in the 2012 NCAA Division III Men's Golf National Championships when the field was announced on Monday (May 7) by the NCAA III men's golf national committee.
The 2012 NCAA DIII Championships will be held May 15-18 at the Mission Inn Resort, in Howey-in-the-Hills, Florida hosted by Oglethorpe University and the CentralFlorida Sports Commission. A total of 210 participants will be playing in the 2011 championships.
Nebraska Wesleyan will be making their 29th appearance at the NCAA III National Championships and their ninth straight appearance. They received one of the three Pool "B" berths that were handed out. Pool "B" consists of independent institutions, and institutions that are members of conferences that do not meet the requirements for automatic qualification.
NWU missed the cut at the 2011 championships as only the top 15 teams make the cut after the first 36 holes. The Prairie Wolves, who were the 2006 NCAA III National Champions, have placed in the top 10 in six of the last nine national tournaments.
Senior Ryan Boyer will be making his third appearance at the NCAA Championships for the Prairie Wolves while sophomore Rory Doll will be playing in his second. Senior Beau Brown and freshmen Drew Taylor and Logan Palmer are all making their first appearance.
NWU Golfers Competing at NCAA III National Championships
Ryan Boyer, Sr., Gretna, Neb./Gretna H.S.
Beau Brown, Sr., Arlington, Neb./Arlington H.S.
Rory Doll, So., Nipomo, Calif./Nipomo H.S.
Logan Palmer, Fr., Harwood, N.D./West Fargo H.S.
Drew Taylor, Fr., Omaha, Neb./Millard North H.S.