NWU to host Division 3 Track and Field Championships in 2014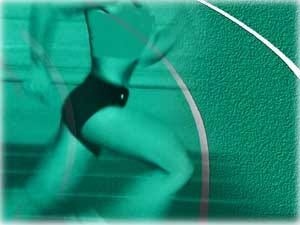 Posted By: Sports
Nebraska Wesleyan University, in conjunction with the Lincoln Convention and Visitor's Bureau, has been selected to host the 2014 NCAA III Indoor Men's and Women's Track & Field Championships, the NCAA announced Thursday, Nov. 1, 2012. The event will take place March 14-15, 2014 at the Bob Devaney Sports Center in Lincoln, Neb.
"I am very excited for the opportunity to host the 2014 NCAA III Indoor Track & Field Championships," NWU Athletic Director Ira Zeff said. "It will provide a great platform for NWU and our track program to receive local, regional and national exposure."
This will be the first time that Nebraska Wesleyan has hosted an NCAA National Championship event in track & field. The Bob Devaney Sports Center has never hosted an NCAA National Championship event, but did host the NAIA Indoor Championships, most recently in 2000.
"While an undertaking such as this will require a great deal of work and organization, it will be a fantastic experience for everyone associated with Nebraska Wesleyan Track & Field," NWU director of track & field Ted Bulling said. "I am grateful that the NCAA Championships committee felt comfortable with our bid and was confident in our ability to administrate and host such a major event."
The Devaney Sports Center has played host to a number of the country's premiere track & field events hosting the Big 12 Championships nine times and the Big 10 Championship in 2012. The facility received a $1.1 million dollar facelift in 2011 as the oval was resurfaced, the interior was repainted, new lights were installed and a 24×14-foot video board was hung.
"I am looking forward to partnering with the Lincoln Convention & VisitorsBureau to provide a great experience for Division III student-athletes fromacross the country," Zeff stated.
Nebraska Wesleyan has hosted NCAA Division III Championship events three times, all in men's golf, with the most recent in 2006.