NYC Terror Suspect Ticketed in Nebraska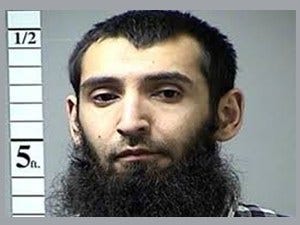 Sayfullo Saipov, the man accused of driving his truck into a bike path killing eight people in New York City yesterday, had received four tickets for trucking violations in Nebraska.
Most recently, Saipvo was ticketed by State Patrol in February in Cass County for having an overweight truck. He paid the $75 fine online and was also cited for failure to appear in court.
In 2014 Saipvo was stopped in Lincoln County for failing to stop and weigh. He was fined $50.
In October 2011 he was fined for driving more than 11 hours in a 14 hour period and fined $50 by State Patrol in Cass County.
Later that year in December, Saipvo was ticketed $150 for carrying an overweight truck.
Nebraska State Patrol said they provided all of Saipov's citation information to the FBI to be included in their case file as they continue to investigate the terror attack.
We asked NSP and the FBI for for a comment and they declined.