Oak Lake Clean-Up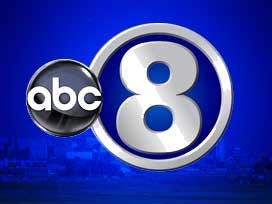 Holiday debris has been littering Lincoln's lake areas since last week's fireworks festivities.
So today some local volunteers were getting down and dirty to help get Lancaster county back to beautiful.
Dozens of volunteers came out for a total cleanup of Oak Lake today. They say it's important to do this to keep Lincoln's lakes beautiful and to spread awareness. For this group of volunteers, there's no better way to spend a beautiful Saturday morning than to do what they love. Breathing in a little fresh air, and working to keep Lincoln beautiful. Volunteer Mema Grant says, "this is where we come to relax, we walk around the lake all the time. And it's something for everybody to enjoy, not just me and my family."
She's one of 35 volunteers from groups such as the Health Department and Recreation Americorps, who spent the morning picking up garbage and testing the water at Oak Lake.
Others went to surrounding neighborhoods and marked storm drains, as a reminder not to dump waste. The main concern is leftover fireworks from fourth of July celebrations. Mandi Conway with Watershed Management Division says, "how it goes up in the sky is pro–chlorate which easily leaches in the water. And that causes dysfunction in the thyroid up here. So it will inhibit growth and development in young organism, even people."
Once the waste enters a storm drain, It goes right back into the lakes. Americorps Worker Grady Erickson says, "it doesn't get treated. So anything you pour down there will end up in the rivers you like to swim in, the lakes you like to fish in, etcetera, etcetera."
Volunteers also say anyone in the community can make a difference. "if it's just, you're here visiting with your family, maybe at the playground… Picking up a couple of pieces of trash and putting it in the trash can…that's the easiest thing to do."