Obesity, depression among Nebraska's health priorities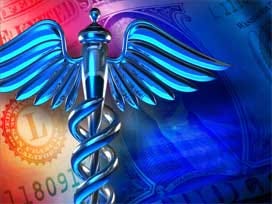 Posted By: Channel 8 Eyewitness News
8@klkntv.com
LINCOLN, Neb. (AP) _ Nebraska officials have chosen a series of new public health priorities that they hope to address between now and 2021.
The list announced Tuesday includes obesity, depression and suicide. State officials also hope to address health care disparities among people of different races, incomes, genders and geographies.
The priorities are part of the Nebraska State Health Improvement Plan. They were selected with help from hundreds of Nebraska stakeholders and data from a state health assessment.
Officials say obesity continues to increase at an alarming pace. In 2014, 30 percent of the adult population was considered obese. The suicide rate increased between 2010 and 2014, to a rate of 13.3 deaths per 100,000 people. That's the highest rate for any year in the past decade.