October 18 Husker Football Practice Report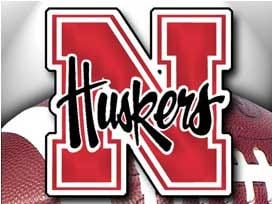 Posted By: Sports
sports@klkntv.com
Courtesy: UNL Media Relations
Huskers in Bye Week, Coaches Set to Recruit
Lincoln, Neb. — The Nebraska football team completed its second bye-week practice for an hour and 30 minutes in full pads on Wednesday evening. The Huskers split time between the Hawks Championship Center and the Ed and Joyanne Gass practice fields.
Head coach Mike Riley met with the media to summarize this week's practice on both the players and coaches' side.
"We had some good team work," Riley said. "We are doing some things that are preparation specifically for Purdue, but we're doing a lot of football, just practicing. Coaches in their time between practices are working on game plans and practice plans. Practice is kind of a mixed bag. A lot of football interaction, ones against ones. A lot of good stuff. I have appreciated the work I think these guys have done."
Riley talked about Tanner Lee's progression since the Rutgers game. Lee is coming off a career-high 303 passing yards against Ohio State, and he has thrown for at least 200 yards in six of seven games this season.
"We helped him a hair in protection," Riley said. "He's avoided some stuff, had some good throwaways. We have done a little better job of that. I think what you've seen since Rutgers is what you'll see continually from Tanner Lee. I think he's a good player; and I think we have to help him. I think we have to run when we have run and since that time, he's been better. It was really hard, difficult in every circumstance against Ohio State. You're getting beat badly and you're throwing too much and he's still making some good plays. So I was impressed with that. I think we are just going to keep going with him, always keep in mind protections, and always keep in mind good outlets for him to get rid of the football."
Riley mentioned his positive thoughts of the way the team has bounced back from the Ohio State loss and worked this week.
"I think it's great," Riley said. "I think the work for two days has been really good. I have and won't change my mind about this group of young men. I like them a lot. They work hard. Their intentions are to practice well and to get better for the next game."
Riley discussed how the coaching staff will spend the next few days splitting time between a Thursday practice and hitting the road recruiting.
"We're going to have some coaches leaving as soon as tonight and some will stay," Riley said. "We're going to have a practice that will be run by probably half of our full-time coaches tomorrow. It will be good. We thought we would benefit from having one more day in high schools…. I am going to do local and out of town. I plan to balance both of those things. I just don't know where I'm going out of town."
The Huskers will continue to practice on Thursday before taking a couple days off while the coaches hit the road for recruiting. Nebraska is next in action on Saturday, Oct. 28 at Purdue. Kickoff is set for 6:30 p.m. CT with the game televised on BTN. Check Huskers.com for more information.