October 31 Husker Football Practice Report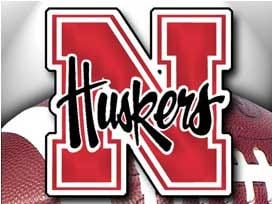 Posted By: Sports
sports@klkntv.com
Courtesy: UNL Media Relations
Defense Locking Down for Northwestern
Lincoln, Neb. — The Nebraska football team practiced in the Hawks Championship Center for approximately two hours on Tuesday evening in full pads and helmets.
Defensive Coordinator Bob Diaco spoke with the media following practice about elements of focus for the defense this week during its preparation for Northwestern. Diaco said his first impression of the Wildcats was that they were as strong as one would expect.
"Coach [Pat] Fitzgerald is a hard-nosed guy who's smart and tough and disciplined," Diaco said. "His team plays just like that. His offense plays like that. They're a staff that's been together a long time, so there's a great depth of knowledge of a system of plays and the plays they're going to call and all the little nuances that go along with it."
In training for Saturday's match-up, Diaco addressed tackling as a constant key focus point for the defense.
"We're always addressing tackling," Diaco said. "Tackling [against Purdue] was strong early and then we had a few missed tackles and unfortunately right there at the end, there was this sudden change, possession turnover on the plus-45 on downs, and then there was that drive and a half there where the tackling wasn't great, and specifically talking to that, with the player at the point of attack, we ended up just under 50 yards worth of yardage after contact, so that's just unnecessary yardage. That doesn't need to happen like that. You've got a player there who's got the guy wrapped up, or should have him wrapped up, and the play should end there, and to have just under 50 yards after that moment is not what we're doing. They self-corrected, identified and kind of shut off the valve down the stretch and ended up with three or four real stops there at the end that were critical, and a lot of that had to do with tackling."
Diaco also spoke about the formation variations the Blackshirts systematically employ.
"We love moving from 4-down to 3-down and 3-down to 4-down," Diaco said. "It's part of our overall system. It might not mean anything, but it's not a hindrance to us, so if it's advantageous in any way that can create some different line calls, we'll do it. And it's not smoke and mirrors for us, we legitimately play the front as it's supposed to be played, so we do that, we'll continue to do it, and like we said it's just part of our overall disguise system."
In regards to the defense's performance in the red zone, Diaco said the team is constantly working to reach its ultimate potential and capability.
"We need to do a better job there," Diaco said. "That's red zone defense, critical down defense, to get it all put together. Those are moments where it's like piloting the space shuttle, you need great depth and understanding and culture, so it's not only intangible elements but tangible elements to playing in the low red zone, to playing in the tight red zone, to playing on third down, to playing in a two-minute drill. Third down [for Purdue] was upticked, they were 3-of-13, and unfortunately all three of those, like we talked about, that one moment, all three of those conversions came in that one drive, in that one moment. So what was going on with the mind during that time? We've got to look at all that. And the red zone needs to just take another step and just keep taking steps. Those are the hardest things to have come and be performing at a championship level. If we're good down there, they've got an understanding, we just work to become great."
The Huskers will continue their preparation for Northwestern on Wednesday. Kickoff on Saturday is set for 2:30 p.m. and the game will be televised on BTN.