Offense Looks to Clean Up Mistakes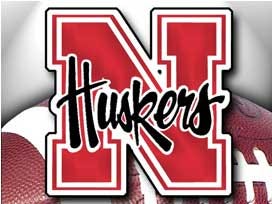 The Huskers practiced Tuesday afternoon as they continued preparations for Saturday's game at No. 17 Oklahoma State in Stillwater. Nebraska worked out inside the Hawks Championship Center and outside on the Ed and Joyanne Grass Practice Fields in full pads. After practice, Offensive Coordinator Shawn Watson addressed the media.
Watson discussed Oklahoma State's defense saying, "They're real sound, they're not out of position, and they don't give up big plays. They play good gap football and good coverage football."
Watson said that the Huskers have a lot to clean up before Saturday, including ball security and consistency.
"There's a lot in our game we have to clean up," he said. "Ball security is something we're always working on. Foolish penalties, we have to make sure we clean those little details up. Consistency, when we're good, we're good. But we can be inconsistent at times and so we have to work on our consistency."
The Huskers will continue to prepare for their game against Oklahoma State when they practice on Wednesday. Nebraska's game on Saturday kicks off at 2:30 p.m. and will be regionally televised on ABC-HD.