Offense Wins Huskers' Spring Scrimmage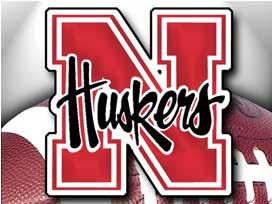 LINCOLN – The Nebraska Offense won the annual Red/White Scrimmage 55-46 in front of 61,772 people at Memorial Stadium Saturday.
Here are the post-game quotes courtesy of Nebraska Athletics:
Nebraska Head Coach Bo Pelini
Opening Statement
"I thought we tried to have a little bit of fun today. I liked our spring. I thought we got a lot accomplished. I think we as coaches identified a lot as far as where we are and where we have to go. I just told the team that from here the work has just begun. We have to continue our development and work. We have to make progress until August to be the type of football team we want to be. We should have a more solid foundation come August when we put our helmets on. Overall, I thought it was a very productive spring for us and that we got a lot accomplished."
On the tunnel walk with the cat
"We were just trying to have a little bit of fun. It had to do with the fake Bo Pelini account. It seems people know a lot more about it than I do. They tried to get me to put a sweater on it, but that wasn't happening."
On the performance of the quarterbacks
"We got a lot accomplished with our quarterbacks. I thought they all made big strides in these last few weeks. I've been tracking their efficiency and training. So what I've been seeing from them is they are learning how to be more efficient. As long as we continue down that road, and with our wide range of quarterbacks, we should be in a good place."
On the primary area of concern for defense
"I thought our defense looked pretty good. Today, we had a bunch of guys lining up. So we have a field of depth. Our top line guys are pretty good. We need a couple of guys that need to separate themselves from the competition and continue to work themselves. I feel really good about our inside guys. I also think our secondary has come a long way. I think they'll be able to step in and provide us with some help. They're continuing to learn and grow. So defensively, we have a chance."
On the offensive line
"I think the competition among themselves has made them better. Today we didn't see a lot of key players, but I think they are going to be fighting for some playing time. We just need guys to keep progressing, but we also need some guys to separate themselves. Hopefully that will happen. I think it's been a good experience for all these guys.'"
On the goal for kickers
"We have a really good kicker coming in that we have a lot of confidence in. I don't know what was going on with the kicks today, but that is something we've been struggling a little bit in practice. Overall our kicking just needs to be more consistent. We did a lot of fundamental training with our kickers this spring. We have a lot of field goal kicking. With the guys that we have right now, I think they are all capable, but just not consistent yet."
I-back Imani Cross
On how big of an opportunity it was for him to get carries with Ameer out
"It was a big opportunity, and I was thankful for the opportunity. I just try to take it one day at a time, one play at a time. I just try to make sure I focus on the little things and not so much looking at the big picture. I just make the picture smaller and try to get better every day."
On being more explosive
"I've just been trying to get more explosive in the weight room. I'm working hard and I'm doing my squats. I'm really pushing hard when I'm doing sleds and trying to push so when I get into open field it's not as long of a transition to get to full speed.
On if he is also working on technique
"Yes. I think that one thing I've been working on is my cuts and making my feet faster. I think my footwork is something I'm trying to stretch this spring.
On what he likes about the offense so far this spring
"I think it's very similar to last year. I like everything about it. I think that our lineman did a good job today, especially in getting movement. I think that there are a variety of things that you have to look out for. It's not just one thing, it's a variety. We can do a lot of things well so now going into May we'll just try to get better on those things.
Quarterback Tommy Armstrong, Jr.
On Brandon Reilly
"He could play a big role this year. He's a really big, physical guy. He can run, he can catch and he can move the ball down the field. That's the type of player this offense needs."
On where he thinks the offense is at
"Honestly, I think this offense is great. We had a bunch of guys who are injured, and we had a bunch of young guys that stepped up, too. Honestly, we're in the best position right now. I think we've learned a lot this spring, and our offense has come a long way. I feel like we can be the best offense in the Big Ten next year. Our offense has done a lot against the veteran guys on defense. We're improving a lot, since day one of spring ball."
On what he learned this spring and what he can improve on
"This spring I've mostly worked on mental things. I've worked on being mentally strong, going out there and playing my game and just have fun. I went out there and threw a pick the first drive, but I feel like last year I would have just shut down. This year, we responded the right way. We threw a pick then came out and scored the next three drives. I feel like that's important. We understand that mistakes happen, but I feel like this year we're going to respond the right way."
Wide Receiver Kenny Bell
On exercises the team uses to lighten the culture
"It's all about having fun. That's why you saw Ameer (Abdullah) and I with those hats, and I had sunglasses on. It's just kind of to lighten the mood a little bit and have some fun. It's all about hard work, and we know when to work hard and when to have a little bit of fun. I think we deserve to have a little bit of fun."
On if the lighter feeling has always been there
"It's something that's always been there. I think you guys are around a lot more now at practice and stuff. We are trying to make sure we handle our business, but enjoy the game. You have to remember that."
On if the enjoyable feeling carries over into August
"It definitely does. It creates camaraderie. Everyone appreciates it and everyone wants to be a part of it. I think it's good. I think it's good for guys to be smiling and having a good time."
Defensive Back Nathan Gerry
On his shoulder
"It's good. I just got a little stinger."
On his interception
"Just one of those plays where I'm sitting in the zone, and I'm kind of reading the quarterback's eyes. I just knew where Tommy (Armstrong) was going to go with it. Kind of just baiting a little bit. Just trying to finish off a great play. It's too bad I couldn't get the extra six points."
On the defense this spring
"We knew that we could be a good defense. We are young, but I feel like from fall we've learned a lot. That's one thing we've improved with is being more mentally sharp. We were learning defenses where you know what your own job is and the person next to you, but now I think we are kind of learning all the basics of the defense. How everything works together and stuff."
On how important it was to get reps with Corey Cooper out
"I think it was really good for me just because the fact that my goal is to play this fall. (Corey Cooper) being out offered me the opportunity to go against good athletes like Kenny (Bell) and Ameer (Abdullah) and guys like that. One thing that helped me a lot was (Cooper) coming in on the weekends and helping me learn more of the mental aspects of the game more than the physical aspects of the game. That's one thing I appreciate him doing. One thing I like about a lot of the safeties is that we all want to play, but everyone is there to help each other out.