Officer injured when car runs into police cruiser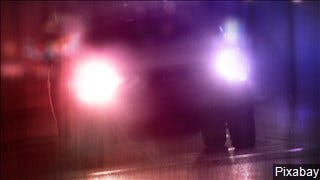 Lincoln Police say one officer went to the hospital with injuries after a car ran into a police cruiser Sunday around 3:45 a.m. Police say the cruiser was driving north on Cotner, near Holdrege, when another vehicle made a left turn in front of the cruiser.
Police say the crash pinned the officer inside. They say the 15- year-old driver ran away on foot, later turning himself in.
He is lodged at the youth detention center for leaving the scene of an injury accident.