Officers involved in November shooting are cleared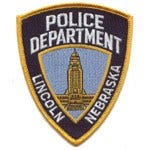 Posted By: Kelsey Murphy
Three officers involved in the November officer involved shooting have all been on administrative leave. Now the internal investigation is complete and each officer is cleared.
The shooting happened on November 29th near 73rd and Adams.
What started as a suspicious activity call turned dangerous.
Police say they found 29–year–old Zachary Grigsby with stolen plates and warrants for his arrest. An attempt to take him into custody turned into an exchange of gunfire, 11 total shots.
Grigsby died, one officer was shot, another injured.
Police finished the internal investigation Tuesday; the three officers involved are now cleared.
"The investigation showed that they followed policy and procedure in regards to being able to respond to a threat of deadly force," Chief Jim Peschong, Lincoln Police Department.
Sergeant Junker and officer Morehouse are clear to return to duty. Officer Gilleland is still recovering from his injury and at this time not ready to resume a regular shift.
Criminal investigative reports are being reviewed now before it's presented to the grand jury which is a standard procedure.