Officials examine Pinnacle Bank Arena operations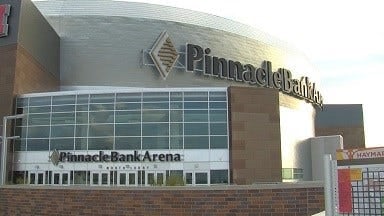 Posted by: Kelsey Murphy
kmurphy@klkntv.com
A recent study says Lincoln's Pinnacle Bank Arena is in good financial shape.
"The Pinnacle Bank Arena is an outstanding community asset, it is a big part of becoming a world class city and is a success we should all be proud of," says Mike Wooley, Venue Solutions Group.
A recent consultant report, conducted by Venue Solutions Group this June, examines the financial and operational systems of the arena. Concluding that budget concerns are not limited to the Pinnacle Bank Arena.
In fact, when compared with four similar facilities, success in Lincoln's Arena stands out.
"Based on peer groups you are over performing, based on the other facilities," says Wooley.
As a result of the report, the West Haymarket Joint Public Agency, which pays off the arena debt, will return a portion of the generated revenue.
More than 1.65 million dollars will go toward an already existing operational budget.
Mayor Beutler says it is not a subsidy; it is part of the plan. Making sure debt service is taken care of first.
"We knew that our top budget for any revenue was to ensure that that debt service is paid, just like your family home, we have to make sure the mortgage is paid before addressing other bills," says Mayor Chris Beutler.
Other findings in the report point to areas in need of improvement, such as high utility cost and low food sales. However, the arena does do better than others in non–ticket community events like banquets, meetings and husker watch parties during UNL football games.
The Joint Public Agency will discuss the arena budget at its next meeting on Thursday.