Ohio kidnapping survivors say they're thriving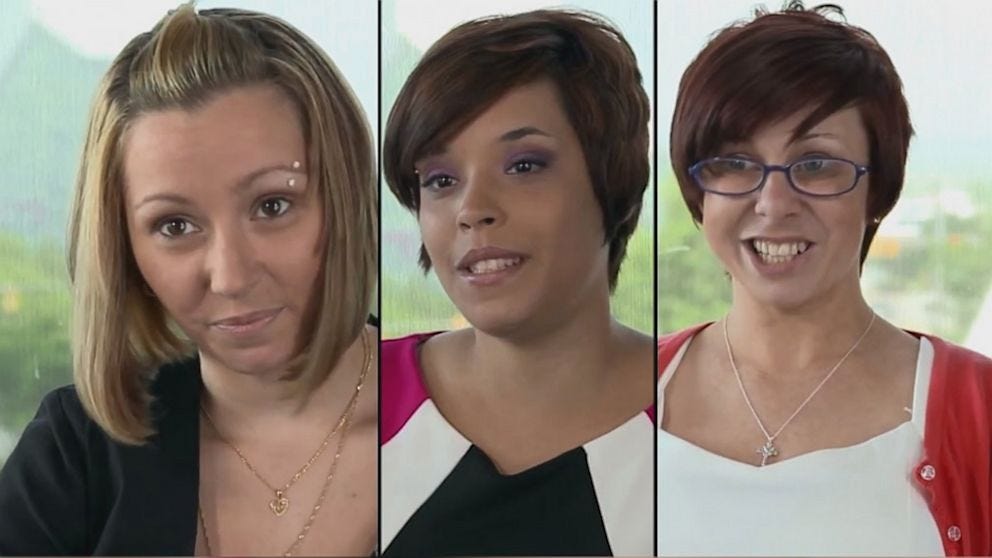 Posted by: KLKN Newsroom,
8@klkntv.com
CLEVELAND (AP) Two of the three women Cleveland who survived being held captive for nearly a decade say they've grown a great deal in the past year since they were freed.
Tuesday marks the one-year anniversary of the escape from the house by Amanda Berry, Gina DeJesus and Michelle Knight.
Berry and DeJesus released statements Monday about the upcoming anniversary.
DeJesus was 14 when she was kidnapped by Ariel Castro in Cleveland. She says she's been enjoying learning how to drive and use new technology.
Berry says the future is bright for her and thanked her family and friends for support.
Knight said Monday on NBC's "Today" show that she forgives the man who kidnapped and tortured her all those years.
Castro pleaded guilty in August and committed suicide in prison.