Ohio State's Urban Meyer suspended three games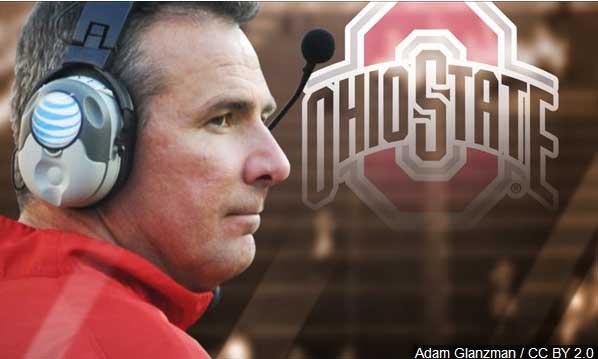 Associated Press
COLUMBUS, Ohio (AP) – It's a three-game suspension for Ohio State football coach Urban Meyer.
The school made the decision following a two-week investigation into how Meyer reacted to accusations that former Buckeyes assistant Zach Smith abused his ex-wife, Courtney Smith. The probe directly centered on the question of what Meyer knew and when.
Ohio State trustees discussed the decision to punish Meyer in a marathon meeting Wednesday.
The Buckeyes' season starts Sept. 1 with a game against Oregon State in Columbus. Meyer will also miss the Big Ten opener Sept. 8 against Rutgers, and a top-25 matchup against TCU the following Saturday.