Oil pipeline public meetings scheduled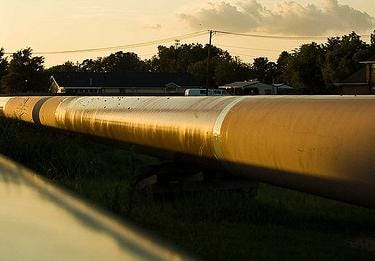 By: Newsroom
8@klkntv.com
The dates and locations of two public meetings on the proposed Keystone XL pipeline have been announced by the U.S. Department of State.
Senator Mike Johanns is encouraging Nebraskans to attend these meetings, which will be held on September 27 in Lincoln and September 29 in Atkinson.
"I spent the past two weeks visiting with people across Nebraska, and it became increasingly obvious that Nebraskans have concluded the proposed route is a bad deal for our state," Johanns said. "I encourage Nebraskans to attend these public meetings to have their voices heard by the State Department. Many Nebraskans share the view that TransCanada has simply chosen the wrong route. I will reiterate that I'm not opposed to pipelines or utilizing tar sands as an energy source, but it is in the best interest of Nebraska to avoid a pipeline through the Sand Hills and the middle of the Ogallala Aquifer."
The Department of State is also expected on Friday to release its Final Environmental Impact Statement (EIS) on the pipeline. Within 90 days of release, the State Department will make a determination as to whether the pipeline is in the best interest of the country. The Department has indicated they will accept public comments regarding this national interest question until midnight on October 9, 2011. Other federal agencies will have 15 days to agree or disagree with the State Department's national interest determination.
State Department public meetings in Nebraska
Tuesday, September 27, 2011
Pershing Center
226 Centennial Mall South
Lincoln
12:00 p.m. – 3:30 p.m.; 4:00 p.m. – 8:00 p.m.
Thursday, September 29, 2011
West Holt High School
100 North Main Street
Atkinson
4:30 p.m. – 10:00 p.m.