Oil prices rise above $110 per barrel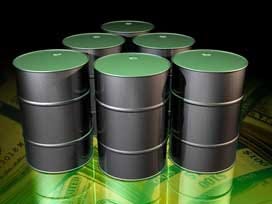 Oil is climbing above $110 per barrel as the dollar weakened and the government reported an unexpected drop in U.S. crude supplies. Benchmark West Texas Intermediate oil for June delivery gained $1.89 at $110.16 per barrel on the New York Mercantile Exchange.
Meanwhile, retail gasoline prices increased slightly to $3.84 per gallon. Oil rose early in the day as the dollar dropped relative to other major currencies and made crude cheaper for investors holding foreign currency. The Energy Information Administration later reported that U.S. oil supplies shrank by 2.3 million barrels last week.
Analysts expected an increase of 1.6 million barrels. The EIA report also said that gasoline demand is falling, adding to industry surveys that suggest American drivers are buying less gasoline as prices rise.