Oil up after Fed's announcement to buy bonds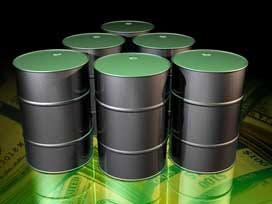 It's not surprising gas prices are on the rise with the holidays are in sight, but the reason why their going up might surprise be.
When the gas prices are high, Brandon Werner forgets the old holiday habits. "I'll limit my travel to school and back and I live about three blocks from work so I'll just walk to work."
Werner says he's used to high gas prices because of holiday demand, but AAA says this year, that's not why we're seeing a spike.
Marilyn Muir with AAA says, "This has nothing to do with our inventory levels, which are very high, very plentiful in the United States. It also does not have anything to do with usage because right now, with summer travel down, our usage is pretty flat."
The cost of oil jumped to about $86 a barrel after the Federal Reserve announced that it will buy $600 billion of treasury bonds to stimulate the economy. That weakens the dollar and prices for things like gold and oil often go up.
The cost of unleaded rose about a nickel just this week, which is only seven cents shy of this year's high hit in May and leaving penny pinchers like Werner searching for other ways to save. "I'll just buy five bananas instead of ten. Instead of buying a new shirt, I guess I'll just wear one I've had for a year."