Oklahoma Beats Nebraska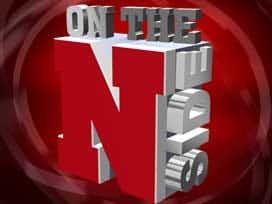 The No. 4 Sooners capitalized on three terrible Nebraska pass plays right in the opening minutes Saturday night to the beat the Huskers 62-28 with its biggest offensive output in the storied series.
It was the kind of start that would make Nebraska fans long for the power-running days of the past, and the stars of the Cornhuskers' "Game of the Century'' win in 1971 just happened to be on hand for a reunion.
Oklahoma's Sam Bradford threw for 311 yards and five touchdowns. Oklahoma's Dominique Franks intercepted Joe Ganz's first pass attempt and returned it 18 yards for a touchdown, and the Huskers (5-4, 2-3 Big 12) also had turnovers on each of their next two passes as the Sooners (8-1, 4-1) raced to a 28-0 lead in the first 4 minutes and never looked back.
Bradford went 19-for-27 and cleared 300 yards passing for the seventh time this season. It was the sixth time he tied the school record with five touchdown passes in a game.
Stay Tuned to Channel 8 Eyewitness News for complete highlights and reaction.