Old local greenhouse donated for a good cause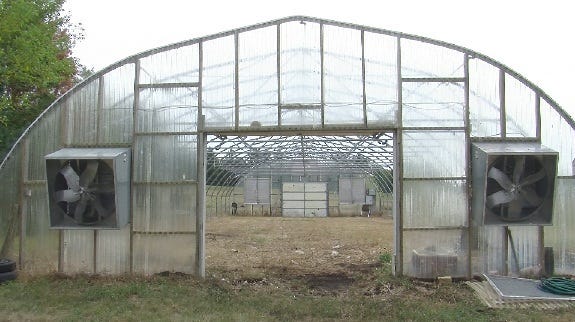 By: Kayla Bremer
kbremer@klkntv.com
An old greenhouse in Lincoln has been donated to help people with special needs. The greenhouse was donated to Developmental Services of Nebraska. Its purpose is to train adults with disabilities horticulture–related skills to help them find jobs in that field.
The greenhouse in southeastern Lincoln hasn't been used for years so it was donated to D.S.N. by the owner. A lot of work needs to be done including a new cover, heating unit and upgrades to the electrical system. State senator Colby Coash, who works with D.S.N., said fixing it up is worth the services the finished product will provide.
"We started to look for creative ways to find ways to teach people job skills. One of the things that came from our internal leadership was 'hey if we had a place like a greenhouse where we could teach horticulture skills, teach people how to you know take care of plants…that would be a transferable job skill' but we have to have the entity to provide that training," Coash said.
D.S.N. is a community-based provider for kids and adults who have disabilities. They specialize in teaching independent living skills and finding people community–based employment.
Coash said the greenhouse will help people to learn all different aspects of planting and marketing.
"The idea is…rather than having a bunch of people with disabilities put into an area where work comes to them, we're helping them create their own work and helping them realize their own dreams of employment," said Coash.
A fundraiser will be held Friday to help raise the money needed to restore the greenhouse. Lunch will be served after a small donation of $3 dollars.
It's from 11:30 a.m. to 1:00 p.m. at 88th and O street.