Omaha officer shoots suspect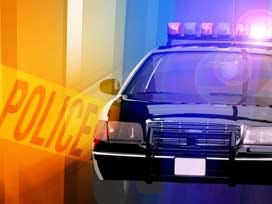 By: KLKN Newsroom
8@klkntv.com
OMAHA, Neb. (AP) Police say a drug bust led to an officer's shooting of a suspect.
The shooting happened Friday night. Police say officers tried to arrest two people in a sport utility vehicle in a southeast Omaha parking lot when the driver rammed an unmarked police car.
An officer fired when he saw the passenger reaching into the SUV's console. The SUV sped away, and officers soon found it parked on a nearby street.
The driver, believed to be Jennifer Lovings, was gone, but officers found Jason Welch critically wounded in the SUV.

Police Chief Todd Schmaderer said Saturday in a news conference that officers were trying to arrest the two on suspicion of being involved in a methamphetamine ring.
Five others were arrested at an Omaha house earlier in the night.