Omaha officers cleared after bar shooting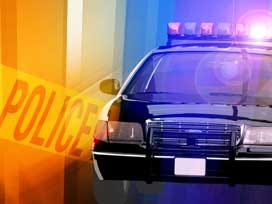 By: KLKN Newsroom
8@klkntv.com
OMAHA, Neb. (AP) Omaha police say two officers involved in a recent shooting at a bar have been cleared to return to duty.
Police say Officers Brian Korth and Scott Richter were off-duty and working as security at the Tquila Bar when the shooting occurred Sunday morning.
The shooting happened after officers and the bar's staff noticed someone prowling the parking lot checking car doors while another man followed in a white truck.
The man roaming the lot was quickly arrested, but police say the man in the truck drove at the officers as he fled, leading to officers to fire on the truck.
Police identified the man in the truck as Juan Sarmiento-Reyes, who turned himself in to police later.