Omaha peaceful protest for recent police shootings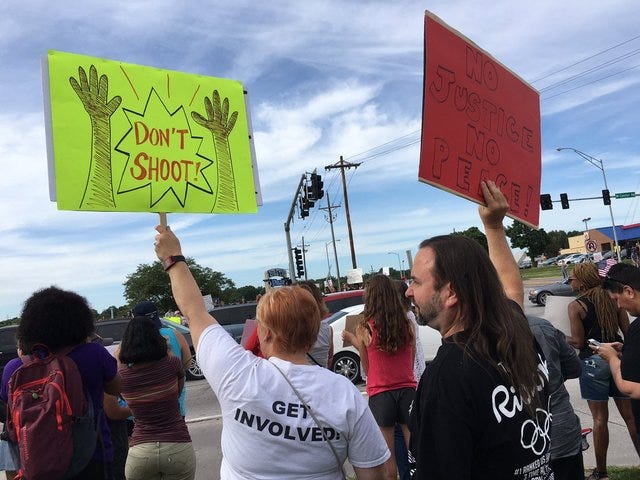 Posted By: Channel 8 Eyewitness News
8@klkntv.com
OMAHA, Neb. (AP) About 300 people have gathered in southwest Omaha to protest recent fatal police shootings in Minnesota and Louisiana.
The group discussed Friday afternoon how to conduct a peaceful protest before moving with signs to all four corners of the intersection of 120th and West Center streets. Omaha police were also present, with several police cruisers in the area and several police officers stationed on the roofs of nearby businesses.
The protest comes a day after a man shot and killed five police officers in Dallas. Seven others were injured.
Rene Harper, an organizer of the protest in Omaha, says the Dallas shooting has kept some people away from the event.