Omaha police make arrest in death of man found dead in lot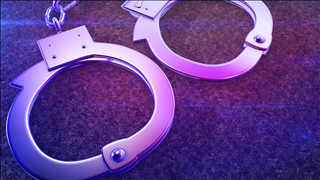 Posted By: Channel 8 Eyewitness News
8@klkntv.com
OMAHA, Neb. (AP)
Omaha police have announced an arrest in the death of a man whose body was found last month in a vehicle in a police station parking lot.
Police said Wednesday that an 18-year-old woman has been arrested on suspicion of first-degree murder and use of a weapon to commit a felony. Formal charges did not appear Wednesday in online court records.
Police found the body of 29-year-old Julio Cesar-Ortega on Nov. 9 after an officer noticed a vehicle in the lot at the northeast Omaha station around 1 a.m., then saw the body inside.
Homicide investigators suspect Cesar-Ortega was injured elsewhere and drove himself to the station, where he died.
Police have not released details about the crime, but Cesar-Ortega's family members say he had been shot.