Omaha residents clean up after Tuesday night's storm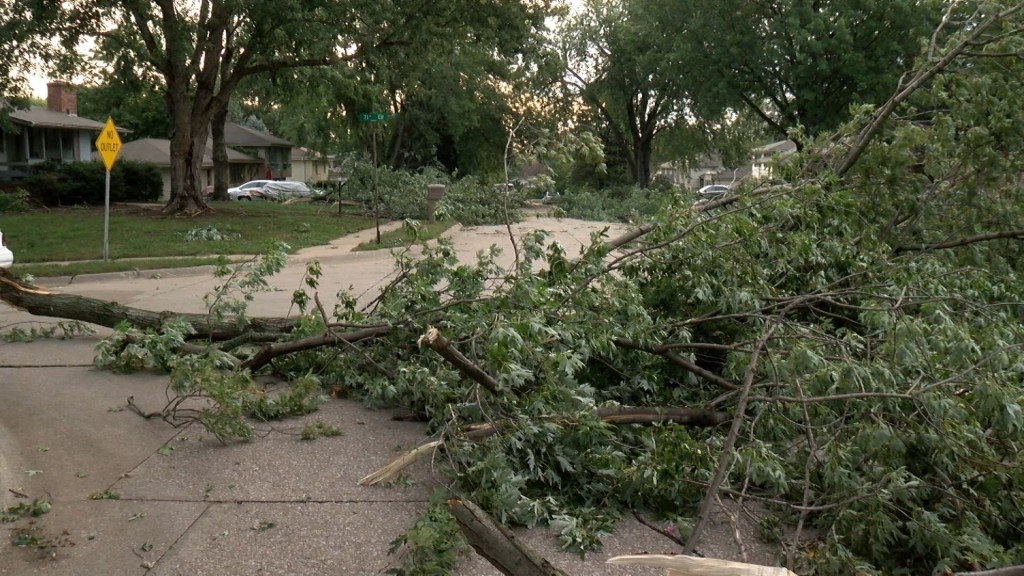 Posted By: Jason Taylor
OMAHA, Neb. People in Omaha are cleaning up after powerful storms last night.
This storm brought strong damaging winds along with flooding…and power outages for up to 21 thousand homes.
From about 9 to 10:30 P.M. last night much of Omaha was engulfed in a severe thunderstorm. This left flooded, roads, power outages, and many drivers stranded and flyers at Eppley, grounded.
Several neighborhoods throughout north Omaha experienced 70 mph winds. And at one point a 96 mph wind gust was reported near the airport.
"I look outside, there are trees everywhere. Trees cracked, a few trees fell on a couple of cars out here." Said Omaha Resident Antonio Allen
In northeast Omaha Annie Fitzgerald and her neighbors were up until 1 A.M. trying cut their way out of the neighborhood.
"The whole back end is blown out; the whole front end has just collapsed. And there's one of the power poles. These still have power, all the rest of it is out." Omaha Resident Annie Fitzgerald
Blocks away Ashley White and her family watched the storm roll in, then this old tree trunk snapped smashed their cars.
"We're just regular people, we just go to work and school, we don't have extra money to replace cars. She's so upset she missed work." Said Omaha Resident Ashley White
Not only were strong winds an issue but also the flooding. 1 and a half to three inches of rain in Omaha.. But up to eight inches just north of Omaha.
In Washington County, the heavy rain caused road closures and damage including a flipped car between Blair and Omaha on highway 75. In some spots the water was nearly chest deep, causing some drivers to be stuck on the road.
A couple elementary schools were closed today due to storm damage. Some homes have had power restored but thousands are still without power.