One dead two critically injured in farm fire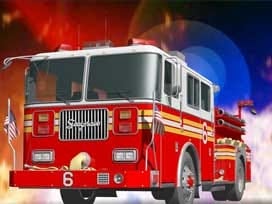 One person is dead and two others have been critically burned in a fire at a farm near Trenton in southwest Nebraska. A news release sent Friday from Hitchcock County Sheriff Bryan Leggott says 46-year-old Theresa Schnoor of Trenton died at the scene of the Thursday afternoon fire, described as a prescribed burn.
An autopsy has been ordered. Two others, 40-year-old Robert Seybold and 36-year-old Anthony Meguire, both of Trenton, were critically burned in the fire. Leggott says the two injured men were taken by ambulance to a McCook hospital, and from there were flown to St. Elizabeth Burn Center in Lincoln. Neither the sheriff nor the Nebraska State Fire Marshal's office immediately returned messages left Friday by The Associated Press seeking further details.