One hospitalized after two car crash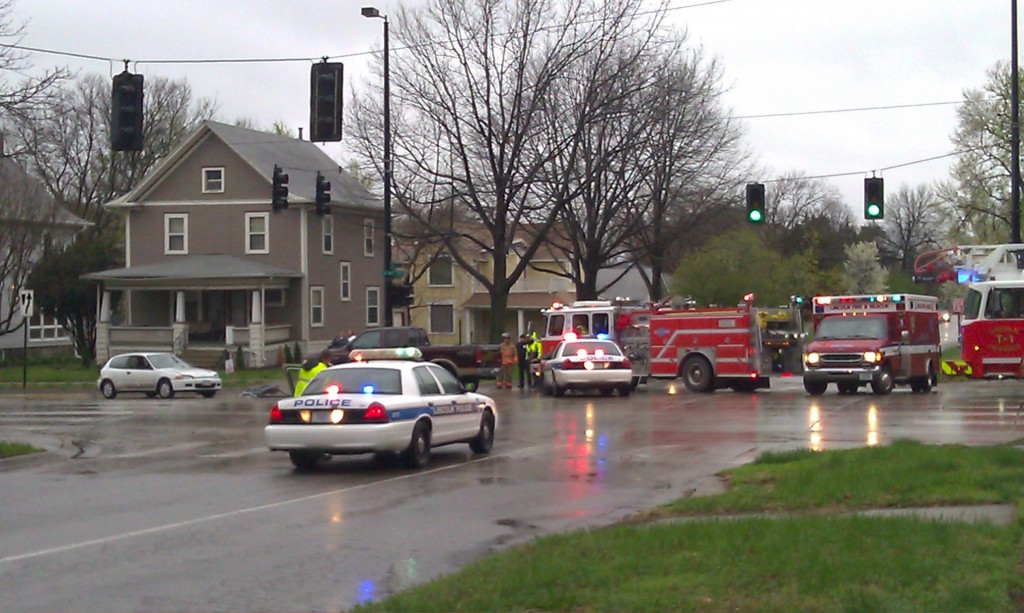 Firefighters had to use the jaws of life to free the driver of a car after a two car accident Friday night.
It happened at the intersection of 27th and J streets around 6:30 p.m.
LFR Battalion Chief Pat Borer says a pick up and car collided. The car was hit on the driver's side, making it difficult for rescue crews to get the driver out. "The door was punched in, caused by the pickup. He was pinned in the car and we had to remove the door using hydraulic tools."
The driver of the car was taken to the hospital with non–life threatening injuries. No one else was hurt.
Police are still investigating exactly what happened.