One Killed One Injured In Construction Accident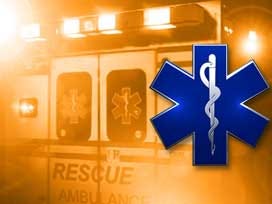 A 37-year-old Valparaiso man is dead and another man is injured after strong winds toppled a machine shed the two were helping build on a farm east of Brainard.
A Butler County Sheriff's report said trusses gave way, causing a domino effect that knocked Dale Rezac and 45-year-old Robert Schidler of Ceresco to the ground shortly after 11 a.m. Monday. Rezac fell about 25 feet, while Schidler fell about 16 feet. Both were taken to Butler County Health Care Center in David City where Rezac was pronounced dead.
Schidler suffered bruised ribs. The men work for R & R Construction in Valparaiso. The Occupational Safety and Health Administration is investigating. Wind gusts reached as high as 45 mph in eastern Nebraska on Monday. ___