One Last Look at Ohio State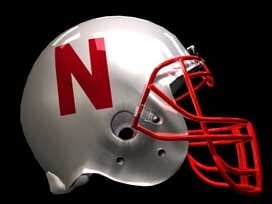 Posted by: Matt Lothrop
As a team the Huskers shared the struggles last Saturday night in Columbus. The defense couldn't find a way to contain Braxton Miller and the Buckeye offense after the first quarter. Taylor Martinez committed four turnovers that lead to 21 points. The special teams unit allowed a punt returned for a touchdown. Even after that 63-38 loss to Ohio State, the Huskers seem a bit optimistic about the future

"I think they all know that we still have everything ahead of us," Taylor Martinez said. "This week we have a bye week. We had a lot of people dinged up for this game and just we all know that we can still go to the Big Ten Championship and still play in the Rose Bowl. So this game really didn't matter a lot."
Saturday's beat down by the Buckeyes does matter in terms of the impression and overall consistency of the football program. The 2012 season went from one of high hopes to hitting the panic button in just the first two weeks. The comeback win against Wisconsin had the Huskers back on the upward swing, before a let down loss once again on the big stage.
Martinez is right in a sense. The game doesn't matter in the short term. The Big Ten is a one bid league for the BCS. No team in the Legends Division has separate from the pack, though the season is two weeks old. The Huskers control their own destiny and the goal of a conference championship is still attainable.

"We have six weeks," Bo Pelini said. "And we need to win the next six football games and get us to get to Indianapolis."
That road to Lucas Oil Stadium won't come easy. The next three games will more than likely determine the Legends Division. Up next for Nebraska is Northwestern, Michigan, and Michigan State. Two are on the road. The one that's not is against a dual threat quarterback much like the one that ran for 186 yards on Saturday.
There's always the outside chance of backing into the Big Ten Championship game; something the Huskers tried to do in 2011.
For the 2012 Nebraska team Coach Pelini is not making that an option.
"I just told the football team we need to win out. We need to win out."