One person hospitalized after plane accident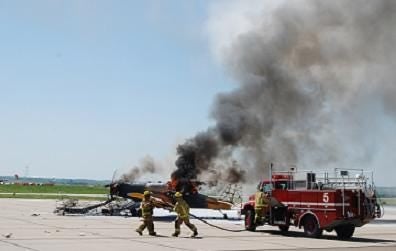 Authorities say a pilot was taken to a hospital after a crop-dusting plane taxied into a parked private plane at the McCook airport in western Nebraska.
The crash Thursday morning touched off an explosion and fire that destroyed both planes.
The injured crop-dusting pilot was burned on his face, hands and chest. No one was aboard the parked plane, but authorities say people were walking out to board it when the accident occurred.
Names and other crash details have not been released yet. Associated Press phone calls to several city officials were not immediately returned.