One person shot while police serve arrest warrant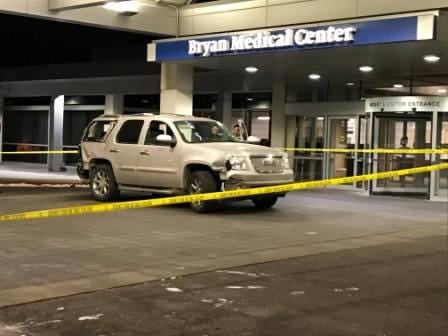 Law enforcement were serving an arrest warrant when shots rang out.
It happened near 16th and Prospect around 9 p.m. Friday.
Lincoln Police say the suspect ended up hitting and pushing a vehicle into a building while fleeing the scene.
Neighbors told us that they heard gunshots fired in the area and saw bullet casings.
After a short pursuit, the chase was terminated. Police say the male suspect, who had a gunshot wound, drove himself to Bryan West Campus and that's where they caught up with him.
Police say the injury is non-life threatening and that the man will be taken into custody when released.
At this time, no other details are being released.
We'll continue to update you as this story develops.