Only 3 incumbent senators unchallenged in Nebraska election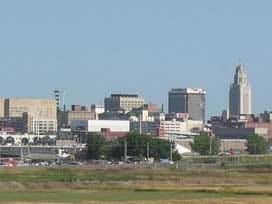 Posted By: Channel 8 Eyewitness News
8@klkntv.com
LINCOLN, Neb. (AP)
Most of the state senators seeking re-election in Nebraska this year will face a challenger.
Just three of the 13 incumbents who filed re-election paperwork are unopposed in their district primary race. The Nebraska secretary of state's office released its final candidate list on Tuesday.
The unopposed legislators are Sens. Dan Watermeier of Syracuse; Jim Scheer of Norfolk; and John Murante of Gretna. All three are Republicans. Republican Tom Briese, an Albion farmer who hasn't previously served, is also running unopposed.
The most crowded race will take place in Legislative District 25, which includes parts of southeast Lincoln and regions east of the city. Five candidates are running to replace Republican Sen. Kathy Campbell of Lincoln, who is ineligible to run again because of term limits.