Organization restores photos damaged in natural disasters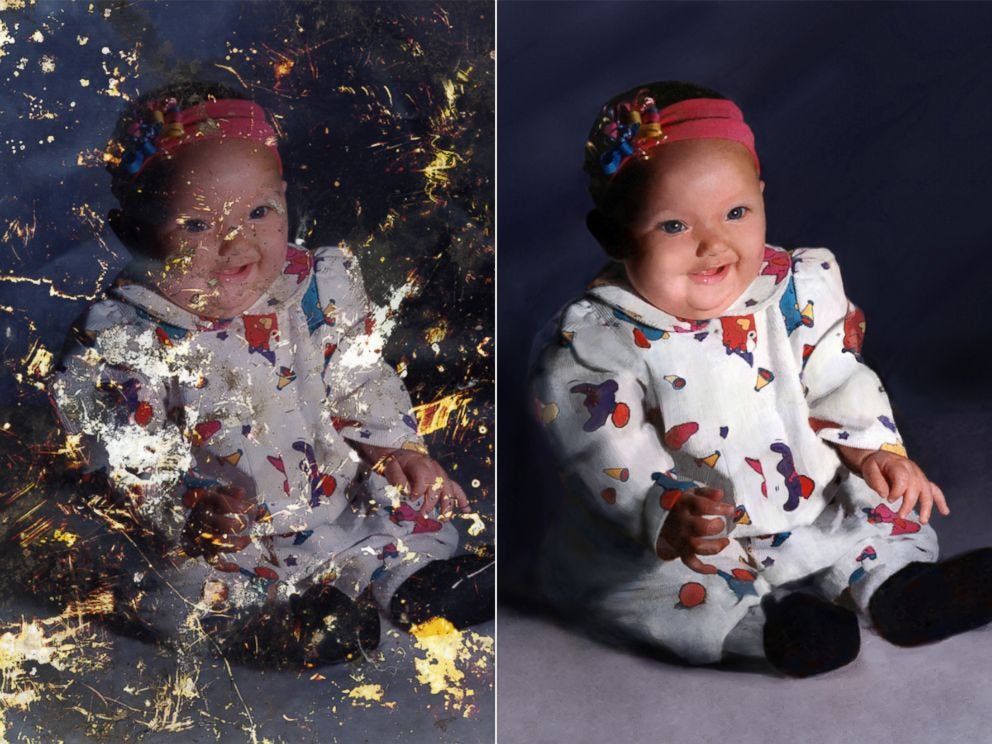 Posted By: Channel 8 Eyewitness News
8@klkntv.com
Courtesy: ABC News
Wedding albums, baby portraits, photos of family gatherings and beloved pets — these are some of the memories that can be lost when floods decimate communities and destroy homes.
But thanks to Operation Photo Rescue, some of these natural disaster victims are able to find a way to salvage the pictures they thought were gone forever.
"Some people come to us with one or two photos. That's all they have left," said Margie Hayes, president of the organization. "We try to help them get back their memories."
Photojournalists Dave Ellis and Becky Sell launched Operation Photo Rescue in 2006 after they witnessed Hurricane Katrina victims throwing out treasured mementos that had been destroyed.
Since the nonprofit organization started, about 12,000 photos have been restored thanks to more than 2,000 volunteers around the world. The photos are preserved for survivors of floods, hurricanes, tornadoes and wildfires.
Here's how it works.
The restoration project doesn't start until the sites are safe — often a few weeks after a natural disaster occurs. The organization's volunteers then go to a local library or a place where they can set up a collection site where people bring in damaged photos to see if they can be saved. The photos are digitally copied and volunteers try to restore the photos with software programs like Photoshop. The last step is to print the photos and return them to the victims at their home.
The technical work of helping to save treasured mementos often becomes personal for the volunteers.
"It's almost like you get to know the families when we come in to help," Hayes said.
Hayes sets up electronic fundraisers ahead of her trips to disaster sites, allowing the group to help the victims free of charge.
"I basically go out with a tin cup saying we could use your help, and I send out a newsletter requesting funds. We get $5 or $10 or $25, anything helps," she said of the projects she spearheads.
"No matter how small the donation, they are all very much appreciated," she added.
A retired technical writer by trade, Hayes started volunteering with the organization in 2007 after finding inspiration in a graphic design class. She is heading to Charleston, West Virginia, this weekend with a few volunteers to work on saving photos there following a recent flood. The group hopes to head to Baton Rouge at some point this year to aid the victims there as well, Hayes said.
While her organization works hard to preserve as many memories as possible, some photos will be lost forever.
"Sometimes there is nothing we can do — we've had people come to us in tears," Hayes said. "But we've heard more than once that it just meant something we tried."