Organizers gearing up for Big Red Challenge race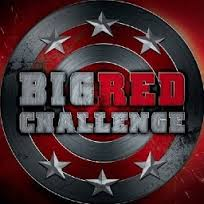 Posted By: Camila Orti
corti@klkntv.com
For the first time, the Big Red Challenge is hosting an obstacle race to benefit wounded veterans, and it's coming up later this month.
April 26 marks the first annual Big Red Challenge Campusathlon. Participants have the option to run either a 5K or a competitive 10K featuring 5-10 different obstacles along the way. The race will start and finish inside Haymarket Park.
Organizers hope this event will be the first of many.
"We're really excited for the event to actually take place and kind of see the fruits of the labor," Organizer Todd Peterson said, "we're hoping… to get rolling for a couple years and take it to other campuses across the country."
Peterson, a former Husker football player, says all proceeds will help wounded veterans get a college education at the University of Nebraska-Lincoln. The Big Red Challenge scholarship program would cover tuition, books and cost of living while the veteran is at school.
"It's really the first one of its kind for this cause," Peterson said.
The race will start and finish inside of Haymarket Park. Division winners of the 10K will receive $1,000 and a large Big Red Challenge shield to symbolize the protection offered by the veterans' service.
"They put themselves on the line every day and that doesn't just go away when you come home," Peterson said.
That fact was made painfully clear earlier this week in Fort Hood. Iraq War veteran Spc. Ivan Lopez opened fire inside the Texas base, killing three and wounding 16 before shooting himself.
"It's just a really difficult situation," Peterson said.
The Campusathlon will also provide free entertainment including music from the American Hitmen, a band made up of veterans, and local food and drink vendors.
Registration costs for the race range from $35-$75 depending on the division. To sign up or get more information, visit bigredchallenge.com.