Oscar nominated movies shown locally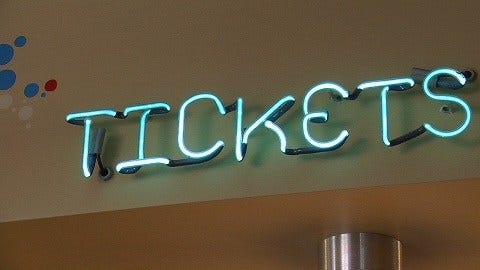 Posted By: Reid Kilmer
rkilmer@klkntv.com
The Mary Riepma Ross Media Center has had Oscar nominee movies playing all year.
Danny Ladely has been running the Ross theater for decades and says the less circulated movies are a niche for the center.
Ladely said, "Basically that's our function to bring in movies that are artistic and independent, diverse."
With the Academy Awards around the corner people in Lincoln are glad they have the opportunity to see them.
Karl Wiese said, "I think it's fantastic I think more theaters should be showing more things nominated for Oscars. Let people enjoy the different movies and see the different things they're not normally going to see in main theaters."
Shea Welsh told us, "It's great. It's nice to have a place if other theaters aren't showing Oscar movies that are nominated to have a place to come."
Through 2014 and 2015 over 20 Oscar nominated movies have rolled through the theater. Those movies have covered 62 of the 122 nominations in the 2015 Academy Awards.
The movie Mr. Turner opens up Friday adding another film to the list.
Ladely told us the Ross has been playing these types of movies for a while.
Ladely said, "It's nothing unusual we usually end up showing quite a few Oscar nominated movies every year."
To see what's coming next to the Ross click on this link. https://theross.org/