Out of control grassfire burns in Lancaster Co.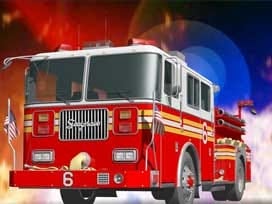 Firefighters put out the fire that spread sixty acres.
The fire started at around 4 p.m. Saturday and quickly grew from four acres to about sixty. Firefighters were on their way to another fire when they got the call that the grass area near 84th and Saltillo road was burning out of control. The smoke could be seen for miles and it even made driving hazardous.
Saltillo road was partially blocked off as firefighters worked to it out. Firefighters were eventually able to contain the fire.